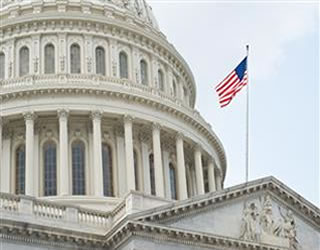 Dillon, MT-based Great Harvest Bread Co. filed an objection with FTC over JAB Holding's acquisition of St. Louis, MO-based Panera Bread Co. Great Harvest claims the deal will give Panera an unfair advantage because the chain would have a monopoly on the breakfast industry.
JAB's coffee holding company, JAB Beech, has investments in Peet's Coffee & Tea, Caribou Coffee, Stumptown Coffee Roasters, Mighty Leaf Tea, Intelligentsia Coffee, Einstein Noah Restaurant Group, and Krispy Kreme Doughnuts. Its JAB Coffee Holding unit also owns retail coffee brands in the Nordics, Espresso House and Baresso Cofee. Great Harvest considers breakfast to be its "forte" and is a direct competitor with Panera. It has a similar bakery-cafe concept with over 200 locations across the U.S. Great Harvest claims the acquisition could interfere with its arrangement to serve products from Peet's Coffee.
The chain also cited a lawsuit filed in 2016 against Panera for trademark infringement in which it argued Panera's slogan, "has deterred consumers from our terrific brand and products," reported St. Louis Business Journal. It filed for a trademark in October 2014 for the slogan "Bread. The Way It Ought to Be," while in June 2016, Panera launched a marketing campaign using the phrase "Panera Bread, Food the Way It Should Be," reported Nation's Restaurant News. Eric Keshin, president of Great Harvest, noted the company followed "the rule of thumb in trademark infringement" asking itself if the two slogans were "confusingly similar." It believed that they were, so it asked Panera to cease and desist, but received no response from the chain.
Panera entered into a definitive merger agreement with JAB on April 5, under which JAB will acquire Panera for approximately $7.5 billion, including debt. Panera Founder, Chairman and CEO Ron Shaich, said of the merger:
"Our success for shareholders is the byproduct of our commitment to long-term decision making and operating in the interest of all stakeholders, including guests, associates, and franchisees. We believe this transaction with JAB offers the best way to continue to operate with this approach. We are pleased to join with JAB, a private investor with an equally long-term perspective, as well as a deep commitment to our strategic plan."
The merger is expected to close in the third quarter of 2017.