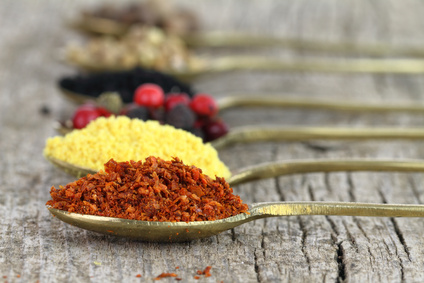 Kraft Foods Group is the latest company to attempt to appeal to more health-conscious consumers and those looking for simpler fare by removing artificial ingredients from its products. The company will remove artificial preservatives and synthetic colors from its macaroni and cheese beginning in early 2016, as reported by Sun Sentinel. Instead of the yellow dyes nos. 5 and 6 which currently color the products, it will use paprika, annatto and tumeric. Kraft already removed artificial preservatives from its "shapes" products in January 2015 and synthetic colors before that in 2014.
Kraft is hardly the first company to make such a move, especially within the past few months. In February, Nestle announced it would remove all artificial flavors and FDA-certified colors from its chocolate candy products. At the end of 2015, it plans to have over 250 products that are free from those ingredients, with a claim stating so on its packaging. Even more recently, Nestle decided to remove artificial colors and flavors from its Nesquik original chocolate and strawberry powders.
Removing artificial ingredients is part of a larger effort by food companies to appeal to consumers by shifting towards simple ingredients that people have heard of before, and hopefully can even pronounce. Along those lines, The Hershey Company unveiled plans "to transition to simple and easy-to-understand ingredients," and says it aims to share more with consumers about what is inside its products. Kellogg also plans to launch a new product line, called Kellogg's Origins, which the company says will have "an ingredient list you can understand," and Supervalu will refresh its Wild Harvest brand, including new "free from" statements, which it believes "addresses consumers' desire for clearer ingredients statements."
Food companies are certainly not on the wrong track with these changes. A recent Nielsen survey shows 43% of global respondents believe foods with all natural ingredients and without GMOs are very important, and about four-in-10 say the absence of artificial colors and flavors are very important. Mintel also found 42% of confectionery consumers agree that products have too many artificial flavors or ingredients. Companies are usually quick to jump on the fad bandwagon (are we tired of bacon and kale yet?), but this may be one trend food businesses can't afford not to join.