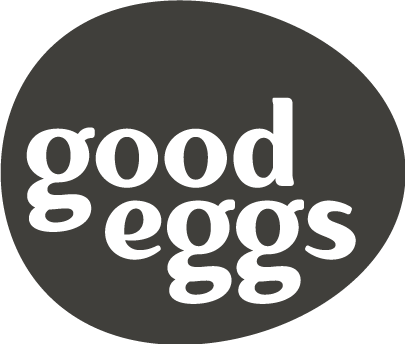 Good Eggs tried to set itself apart by offering online ordering of products from organic, locally grown or produced farms. However, the company's founders said it grew too quickly before figuring out the logistics of that growth. As a result of that quick expansion, the company shut down its operations in New York, New Orleans and Los Angeles in 2015, all the cities it expanded to outside of its hometown of San Francisco.
Back in August 2015, founder and CEO Rob Spiro said the company, which began in 2011, didn't fully understand that they were creating a new category that required a different approach to supply chain, logistics and commerce. Good Eggs faced increasing competition from larger players like Instacart and Amazon Fresh as well as local farms that offered produce boxes as part of community supported agriculture, reported New York Business Journal.
As it ended its services, small producers were left with a gap in their distribution. Mark Stambler, of Pagnol Boulanger, said the shutdown left him looking for a new way to get his bread to customers, as he sold 15% to 20% of his goods through the service. Pei-Yen Chen of Bling Bling Dumplings also said Good Eggs represented about 20% of her business, but added that her company will not have trouble finding new distribution channels, reported Los Angeles Times.
Then, in July 2016, Good Eggs raised $15 million in a new round of investor funding. The money was used to help sustain the company and help it rebuild its platform and reach. At that time, CEO Bentley Hall said, "By using a common sense, people-first approach, we've been able to reignite our business." He reported that 95% of the company's orders were delivered perfectly, up from 75% just a few months before, and existing customers increased their annual spend by 50%, reported San Francisco Business Times.
Fast forward to today, and Good Eggs is really setting itself up for a full comeback. The company still offers fresh, local products, but is expanding into everyday items and same-day delivery, as well as meal kits. It discovered that it needed to appeal to not only foodies, but everyday grocery shoppers in order to survive in the competitive online grocery market, reported San Francisco Chronicle.
Since not being able to hand-select produce is a main barrier for online shopping, Good Eggs has focused on quality. It delivers most of its produce within 24 hours of harvest and a produce team tastes and checks the produce quality when it comes in, as well as when it's sorted and packed. It also offers meal kits which use less packaging than competitors and are slightly cheaper since the company already buys ingredients at scale. Its kits cost $7.77 per meal, less than competitors Blue Apron and Sun Basket's base prices of $8.74 and $9.99 per meal.
Good Eggs does plan to expand in the future, but not at the pace it tried to before. It plans to eventually expand on the West Coast to other urban markets with access to year-round produce.