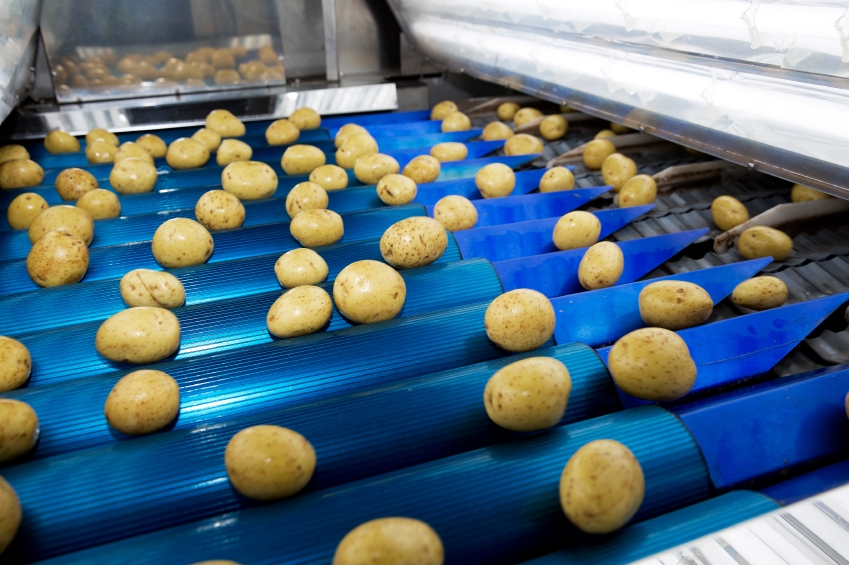 USDA approved commercial planting of two types of GMO potatoes which resist late blight resistance. The approval covers J.R. Simplot Co.'s Ranger Russet and Atlantic varieties of the company's second generation of Innate potatoes. The new version will also reduce bruising and black spots, enhance storage capacity, and reduce the amount of a potential carcinogen created when cooked at high temperatures.
J.R Simplot submitted a request on March 3, 2016, for extension of a determination of nonregulated status for the two potato varieties and USDA held a a 30-day public review and comment period from September 23, 2016 to October 24, 2016. It determined that the two potatoes were similar to the Simplot Innate W8 Russet Burbank potato and therefore, are unlikely to pose a plant pest risk.
This approval comes in conjunction with the release of a study from The New York Times, finding that genetic modification in the U.S. and Canada has not accelerated increases in crop yields or led to an overall reduction in the use of chemical pesticides. The Times analyzed United Nations data to reveal that, when measured against Western Europe, GMO crops in North America gained no discernible advantage in yields. A recent National Academy of Sciences report also found that "there was little evidence" that using GMO crops in the U.S. has led to yield gains beyond those seen in conventional crops.
The study also found that herbicide use has increased in America, while in France, use of insecticides and fungicides has fallen by 65% and herbicide use has decreased by 36%. Monsanto released a statement on the findings about herbicides, saying, "While overall herbicide use may be increasing in some areas where farmers are following best practices to manage emerging weed issues, farmers in other areas with different circumstances may have decreased or maintained their herbicide usage."
While there is no scientific evidence that GMO foods are harmful to consumers, there is still controversy about whether or not they should be used. The overarching defense of GMO crops has been that it will help feed the world's rapidly growing population, but The Times' research has found that may not be the case. For rapeseed, The Times found Western Europe maintained a lead over Canada in yields, even since the introduction of GMO crops. The study made the same comparison with corn in the U.S. and Western Europe, and found the trend line barely changes between the two countries after GMO crops were introduced.
Even with this report, GMO farming is still a big question mark for most producers and consumers. There is little research on the topic, and consumers especially have a very small understanding of what they are and how they are used. More studies are still needed to determine if they should continue to be used, and if there is a more viable alternative, it will likely take decades before the U.S. is ready to make the switch.