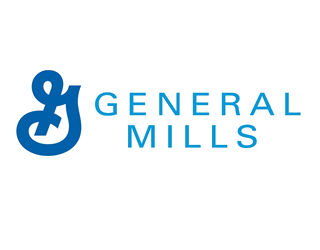 As cereal sales slump and consumers look for more natural, healthy foods, General Mills is rethinking its strategy.
Its first new cereal brand in 15 years, Tiny Toast, is an attempt by the company to appeal to the consumers it usually doesn't target: teens and young adults. Generally, cereals are aimed at kids and their parents, with claims about sweet flavors and fun colors for the kids and "healthy but still tasty" for the adults. Tiny Toast, however, focuses on its "real" fruit flavor and aroma, and is using digital marketing to get the attention of teens on social media and through YouTube videos. The company looks to take a lighthearted approach to the advertising, with videos such as one that features an elderly woman eating cereal out of a horse feeding bag or a man getting his back hair sheared by a sheep (I'm not kidding, watch "Horse" and "Sheep").
Along with its Tiny Toast launch, General Mills is unveiling a host of other new products this summer that are focused on wellness, convenience, and snacking. Chairman and CEO Ken Powell notes, "We're in a period of very rapid change in the food industry. And consumers are very clear about what they want – simple ingredient lists, free from artificial colors and flavors, free from gluten, less sugar, less sodium, more convenience." With that, it launched products in four categories: promoting wellness, mealtime shortcuts, tasty treats, and kid fun.
The wellness products are based on increased consumer interest in organic and natural foods and feature attributes like more protein, fiber and whole grains, gluten-free and free-from artificial flavors and colors. The new product line-up includes:
Yoplait Greek 2% Whips! available in Vanilla Cream, Coconut Cream, Strawberries 'n Cream and Cherries 'n Cream
Yoplait Petits Filous available in Raspberry, Strawberry, Apricot, Banana and Vanilla
Nature Valley Nut & Seed Crunchy Granola Bars in two varieties: Almond, Cashew & Sea Salt, and Roasted Peanut & Honey
Nature Valley Chocolate Oat Bites
Good Natured Soups by Progresso available in Hearty Corn & Chipotle Chowder, Hearty Tomato with Spinach & Roasted Garlic, and Hearty Lentil with Garden Vegetables
The mealtime shortcuts section is also interesting because it focuses on the popular meal kit trend and the increasingly busy consumer. General Mills also touches on the expanded snacking trend, noting that snacks are no longer only eaten between meal times and many consumers are eating snacks alongside a meal or as a meal replacement. The mealtime solutions category includes:
Old El Paso Mini Taco Boat Party Pack
Totino's Pizza Sticks available in Pepperoni and Cheese varieties
Parampara Dinner Kits available in Butter Chicken, Chicken Shahi Korma and Chicken Tikka Masala
Good Table Freezer to Plate available in Teriyaki, Lemon Garlic Herb, Southwestern and Marsala flavors
While most of these products aren't a significant deviation from the company's traditional products, it is important to note that General Mills is trying to tap into modern consumer trends and other companies that don't do the same may find themselves racing to catch up or even losing business.