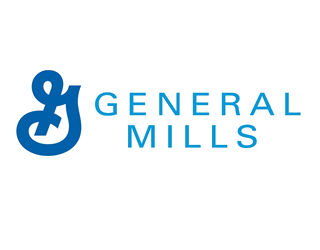 Packaged breakfast foods have been having a tough few years. Cereal sales are down, more fast food outlets are offering breakfast as an alternative to eating at home, and now light yogurt's popularity is on the decline. Some types of yogurt, such as organic and Greek, have stayed popular, but with consumers' changing definitions of health, light yogurt has fallen by the wayside.
Light yogurt sales fell 8.5% in the past year, dropping $200 million, according to Nielsen data. Overall yogurt industry sales also declined, but only 1.5%, the fourth consecutive year of falling sales. Because of this, General Mills, the parent of Yoplait, is shifting its yogurt focus. It is renovating 60% of its yogurt profile this year, revamping its Yoplait Greek 100 to include more protein and less sugar, reported Business Insider. This change is driven by consumer interest in products that will keep them full for longer, rather than just products that are low-calorie or low-fat. It is also placing more emphasis on yogurt categories that are growing, like organic yogurt which grew 12% in the past year, according to Nielsen.
However, older consumers, especially ones 65 and over, are still buying light yogurts, says Jordan Rost, vice president of consumer insights at Nielsen. Organic yogurts tend to appeal to younger consumers and families with young children.
Light yogurts fell out of favor because of their high sugar content. When low-fat diets were popular, companies cut fat from their products, but replaced it with sugar. Now customers are more interested in good fats and link sugar to weight gain. Artificial ingredients are also seen as more harmful than fat.
General Mills is also looking to improve its other brands, but not always by making them healthier. Jeff Harmening, General Mills' president and chief operating officer, notes that sales rose when it added more cinnamon to its Cinnamon Toast Crunch, and sales were also up 20% when it made its Cocoa Puffs more chocolately, reported St. Paul Pioneer Press.
Its Progresso soups have also seen sales declines, and it is looking to win customers back by switching to antibiotic-free chicken.
Other companies have made similar moves to improve their image among consumers, such as PepsiCo's addition of organic Gatorade and Kellogg's repositioning of Special K as a nourishing option, rather than a diet food. While product reformulations usually result in an immediate acceleration in sales growth, it's uncertain if the benefits will be sustainable over the long-term. Deloitte analysts note that reformulations in breakfast, frozen, baking, and canned goods have the best chances of seeing sustained growth, according to its Consumer Food Value Equation study.