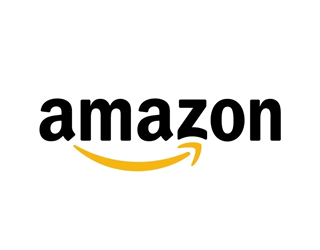 It happened just a few days ago, but it is already causing quite a shakeup in the food industry: Amazon unveiled that it is beta testing a grocery store with no checkout lines.
The brick-and-mortar store concept, called Amazon Go, is currently being tested by employees in Seattle, WA. The 1,800-sq. ft. store uses sensors to detect which items shoppers take and automatically bills their Amazon account, reported Reuters (Nov. 5). The concept is slated to open to the public in early 2017, and if the test is successful, Amazon plans to open more than 2,000 stores, according to sources. The company is also considering other grocery formats, such as a store that would allow for curbside pickup of online orders.
Why this is such a big deal for the industry is no secret. It has the potential to completely alter the way supermarkets and convenience stores work, making it more convenient and quick for customers, while also possibly eliminating many retail jobs. However, it also confuses the notions we currently have about the future of grocery shopping. Almost all analysts' predictions point to a growing interest in online shopping, and forecasts that any company that fails to introduce e-commerce will get left behind. The problem is, no one really quite understands the online grocery consumer yet, and there is still a lot left to be desired when shopping online for food.
One example is Costco. The chain has been working to make its online shopping experience better, including making searches easier, improving the return process, bettering members' ability to track orders and increasing the number of depots from which orders can be fulfilled, reported Seattle Times (Dec. 7). However, CEO Richard Galanti notes that Costco customers buy less when they shop online compared to when they visit physical stores, and they are visiting stores a few times less per year. Galanti added, "We think we can and should do a lot more online. But we also want to get people into the warehouses. We think some of the things we do in the stores will keep them coming." He even commented on the Amazon news, noting that he expects there are a lot of other retailers that will be more affected by it than Costco. The chain is also seeing more Millennials signing up for memberships, as the average age of a Costco member is now two years older than the general population, down from four years older a few years ago.
So if the future of food retailing truly is e-commerce, it seems a total switch from brick-and-mortar to online isn't the answer. Amazon's new store may be offline, but it doesn't function fully in the physical world. It still uses smartphone logins, Amazon accounts to charge customers, and may incorporate pick-up options for online orders. The real future of food seems to be somewhere in the middle of on and offline, as evident by the multitudes of physical stores expanding their e-commerce efforts paired with the handful of online retailers opening brick-and-mortar locations. It seems that to truly be successful in the coming years, online and offline companies will need to meet somewhere in the middle.