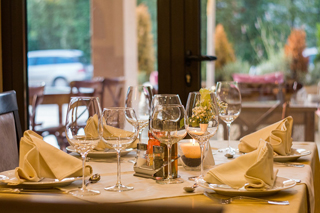 With the growing popularity of fast casual chains like Chipotle and Panera Bread, full-service restaurants have begun to fall by the wayside. Casual, family sit-down restaurants such as Chili's or Applebee's have fallen victim to higher operational costs and lower grocery prices, making them less appealing than more affordable fast casual options, or even than just preparing a meal at home.
While more appealing supermarket prices haven't necessarily lowered restaurant spending, most of the growth in the foodservice industry is going towards fast food chains. Customer satisfaction with full-service restaurants is down 3.7%, according to a report from the American Customer Satisfaction Index. This is the lowest score in more than 10 years, and the first time that full-service restaurants have been eclipsed by the fast food category. Consumers don't believe full-service restaurant quality is currently good enough to justify higher prices, while better quality ingredients, fast service and low prices are keeping customer satisfaction high at fast food outlets.
"If a lower-price competitor has higher customer satisfaction than a rival that competes on quality, the latter is obviously in serious trouble," notes Claes Fornell, ACSI Chairman and founder. "Low price alone rarely leads to high levels of satisfaction, but high quality usually does."
Cracker Barrel led full-service chains for the second year in a row, followed by Texas Roadhouse, Olive Garden, Red Lobster and Outback Steakhouse. According to diners, full-service waitstaff have slipped when it comes to getting orders right, restaurants are not as clean or well laid out, and food quality is down. Variety of food options is also not as good as last year, and beverage quality has deteriorated. One bright spot for the segment is online ordering, as full-service restaurant websites have improved, jumping past the fast food category which was down 1%.
Among limited-service restaurants, Chick-fil-A, Panera Bread, Papa John's, Subway and Arby's led the way. Fast food restaurants have improved accuracy of food orders and staff are more courteous and helpful. Customers say the restaurants are clean and well laid out and the quality of food and beverages have improved from a year ago. However, variety of food and beverages continues to be on the low end for the category.
Despite the increased customer satisfaction, the top fast-casual chains actually saw a second year of decelerating sales and unit growth in 2016, according to Technomic Inc.'s Top 250 Fast-Casual Chain Restaurant Report. The chains saw sales grow of a cumulative 8.4 percent in 2016 to a total of $40.4 billion, which lags compared to 11.9 percent sales growth in 2015 and 13.8 percent growth in 2014. Technomic points to decelerating unit development within the segment—dropping from 9.6 percent unit growth in 2015 to 8.9 percent in 2016—as a key factor contributing to the slowing sales growth trend.
As the second-largest fast-casual chain, Chipotle's struggles impacted the overall performance of the Top 250. However, other chains such as Panda Express, Jimmy John's and Zaxby's all saw double-digit growth and annual sales volume well over $1 billion. The fast-casual pizza segment also increased sales at a cumulative rate of 35 percent.
Technomic expects specialty and health-focused concepts to move up the rankings over the coming years. Kevin Schimpf, industry research manager at Technomic says, "Look for chains to engineer success by reaching further into the breakfast daypart, spotlighting novelty menu offerings to generate customer interest, and by embracing the off-premise market and making smart investments in ordering technology."