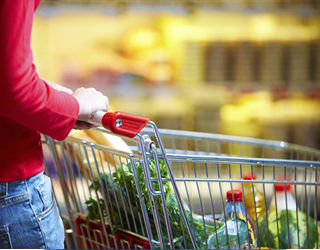 Frozen meals are known for their convenience, easy to pop into the microwave after a long day at work or school. However, they are not usually popular among the health conscious, which is an ever-growing segment of the consumer population. As people become more concerned with eating "better-for-you" foods, frozen meal manufacturers need to come up with ways to stay relevant and attractive to the modern consumer, offering more than just a quick meal.
U.S. sales of frozen meals have fallen about 3% in the last five years, according to research firm Euromonitor International. Large companies are beginning to reevaluate their products and launch healthier, natural, organic and non-GMO offerings. Last year, Nestle's Stouffers released an ad campaign that tried to shift consumer perceptions about frozen meals away from feelings that they are as not tasty or nutritious as home cooked meals. More recently, it revamped its Lean Cuisine meals to focus less on dieting and more on unique flavors and eye-catching packaging. Its new line will feature Pomegranate Chicken or Sweet Sriracha Braised Beef as gluten-free, high-protein options, Sesame Stir Fry with Chicken and Roasted Chicken and Garden Vegetables as one-cup vegetable and no-preservative options, and Mushroom & Spring Pea Risotto and Cheese & Bean Enchilada Verde, made with organic ingredients and no GMOs.
The decline of frozen meals is not limited to the U.S., either. Despite the fact that 86% of Canadian adults consumed ready-to-eat meals in the past six months, two thirds say they contain too much sodium and 63 percent say they are overly processed, according to Mintel. It seems that most Canadian consumers buy them for "emergency situations," as 71% keep them on hand in case they need them, even if they have ingredient concerns. Many young Canadians use frozen meals as a snack, especially late at night or at breakfast. Canadian dads are also more likely to eat frozen meals or serve them to their family, as 93% say they eat frozen meals.
It is obvious that the convenience of frozen foods is still important, and may be the main reason consumers in the U.S. and Canada buy them. But in order for brands to gain an edge over their competitors in such a crowded market, they must pay attention to health concerns and adjust their offerings to accommodate consumers' tastes, or risk losing that business all together.