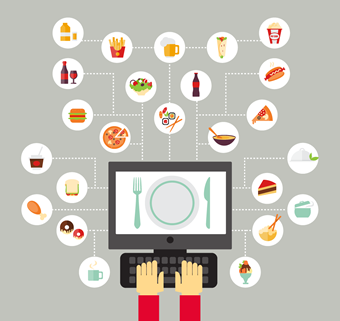 Technology and food used to be two very separate sectors, with very little overlap. Now, most food startups are also considered tech startups, and the food tech sector has grown into its own market of the industry. Meal delivery companies, alternative protein makers, and even restaurants are now using technology in ways that food executives had only dreamed about in the past.
Silicon Valley is becoming the "it" place to start a food company. This fact is evident in the sheer amount of tech executives moving into the food space in an effort to shape the way we produce and consume food with the help of technology. Tesla CEO Elon Musk's brother Kimbal is working on a chain of healthy restaurants and an urban farming venture, software engineer Rob Rhinehart started a meal replacement company called Soylent, and former Amazon employee Apoorva Mehta started grocery delivery company Instacart. And that list doesn't even hit the tip of the food tech iceberg.
Now, one more tech giant is looking to throw his hat into the ring: former Google executive Sebastian Thrun. Thrun is a professor and researcher of robotics, artificial intelligence, human computer interaction, and medical devices. He also founded Google's self driving car team and was one of the founders of Google X, a moonshot company that creates technologies it hopes "could someday make the world a radically better place."
Thrun is now working on a secretive startup that will help consumers make "healthy and tasty" meals at home, reported Business Insider. Thrun posted a job opening on Feb.1 looking for "a team of engineers, designers, and product specialists to develop innovative technologies in the area of meal preparation." The positions include a hardware engineer, frontent engineer, iOs and Android engineer, machine learning scientist, control and estimation expert, and an industrial designer.
It is not clear what the project will entail and how Thrun will use technology for his meal prep business, but a source close to Thrun noted he is "obsessed" with the idea of steaming things. The email he provided with the job posting also provides very few clues, directing applicants to a site called SVFactory.com, which features only three sentences: "Welcome to Silicon Valley Factory. We make things out of nothing. That's our secret."
And what a secret it is.