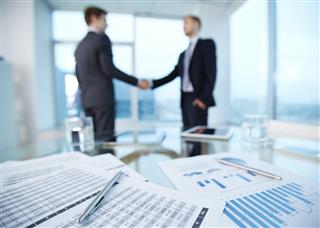 The Food Institute recorded 170 mergers and acquisitions by foreign companies in 2014, a 277% increase from 2013, in which only 45 foreign deals were counted. Almost 20% of the deals were by Canadian companies, including two by Gay Lea Foods Cooperative, two by Agropur, and two by Alimentation Couche-Tard. Chinese and French companies were the next busiest, with 15 and 14 deals, respectively. The majority of the Chinese deals were by Investment Firms and Banks and Multi-Product Processors. Bright Food Group completed four deals in 2014, of Shanghai Vegetable Group Co., Salov, Mundella Foods, and Guangxi Fengshan Sugar Group.
Of the 170 foreign mergers and acquisitions, 43 were of U.S. companies. Chiquita Brands International Inc., Charlotte, NC, was acquired by Cutrale Group and Safra Group, Brazil, for $1.3 billion. Alimentation Couche-Tard, Canada, acquired The Pantry, Cary, NC, for approximately $861 million. Lindt & Sprungli, Switzerland, acquired Russell Stover Candies Inc., Kansas City, MO.
More than $3.4 trillion worth of mergers were struck globally in 2014, according to Dealogic, which is the largest amount since 2007, when there was a record $4.3 trillion of transactions, reported The Wall Street Journal. Of the 503 deals recorded by the Food Institute in 2014, 34% were made by foreign companies.
For more information on food industry mergers and acquisitions, read our newly released Food Business Mergers & Acquisitions 2014 Edition.