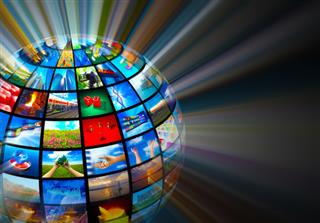 Consumers are increasingly interested in where their food comes from, both for ethical and safety reasons. Traceability is a major reason why shoppers, especially Millennials, purchase the brands they do. If they could, many people would like to know every last detail about how their food was made, down to the name of the farmer who picked their produce. (Or the name of their specific chicken, a la Portlandia.)
Ethics are a major driver in the rise of food traceability, as 56% of U.S. consumers stop buying from companies they believe are unethical, and over one third stop buying even if there is no substitute available, according to research from Mintel. Consumers determine a company's ethical viability based on a variety of factors, but where a product is made and if it is environmentally friendly are both considered over 30% of the time. In response, many companies have begun offering more transparency, sharing real stories about their brand to create loyalty.
Another important factor in traceability is safety. With food recalls becoming increasingly common, consumers believe tracking software may be the answer. Forty-three percent of consumers say they definitely would not buy a product for which the ingredients can't be tracked, according to a survey by Software Advice. When asked about food tracking software, almost half said it is important to use to ensure consumer safety, while 12% said it is needed to provide fresher food and 9% said it ensures lower costs.they a
Daniel Harris, Market Research Associate at Software Advice, noted "consumers are increasingly aware that food safety issues generally involve multiple links in a supply chain. This growing awareness on the part of consumers will eventually fuel the adoption of better traceability technologies by distributors and logistics providers as well as manufacturers." When they asked consumers if software tracking would make them more comfortable about food safety, 27% said they'd be "very much" more comfortable, and 33% said they'd be "moderately" more comfortable.
It is also interesting to note that while the survey found, unsurprisingly, that manufacturers are most commonly held responsible for recalls, logistics providers, wholesalers and retailers are also targeted. Over one third of consumers attribute recall responsibility to companies involved in shipping the product, while just slightly less blame wholesalers. So the lesson here is: when a recall strikes, companies of all types can't be too prepared to manage the repercussions.
For more information on protecting your company if a recall does occur, register for The Food Institute's free webinar on Dec. 1, "Using Product Contamination Insurance to Protect Your Food Business."