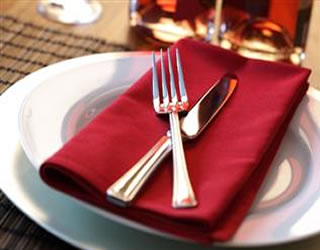 Theme parks are not usually known for their food. Meals and snacks are usually an afterthought as a way to keep customers in the park all day and prevent that afternoon crash. However, as more people become self-proclaimed "foodies," consumers expect a higher caliber of cuisine wherever they go. This has led Walt Disney World and other large theme parks to up the ante on their food offerings and invest more in their culinary departments.
The first thing that comes to mind when we think of Disney may not be "restaurant operator," but maybe it should be. It has 475 restaurants and kiosks at its Orlando theme park alone, which according to Technomic's Top 500 Restaurant Report would make it the 73rd largest restaurant chain in the U.S. That may not sound like a high ranking, but that number beats out many well-known chains like Blimpie, Boston Market and White Castle.
The vice president of food and beverage at Walt Disney Parks and Resorts notes that people have become more savvy about their dining experiences in the wake of their increasing use of the Food Network and social media, reported Orlando Sentinel. As customer expectations have changed, the company is adding more food-related experiences, including a 62-day food-and-wine festival at Epcot, more chef-created dishes, and allergy-friendly offerings.
Disney also recently opened a new Flavor Lab, which is a 7,000-sq. ft. facility near its Port Orleans resort that is dedicated to food research and development for its parks. It features a classroom with cameras to live stream presentations from any Disney property, a full-service bar to create new cocktails for its cruise ship or resorts, and a test kitchen to develop new recipes and restaurant concepts.
Seaworld is also placing an emphasis on food, such as its new Seven Seas Food Festival at its San Antonio Park and its Bands, Brew & BBQ restaurant at SeaWorld Orlando which started cooking its barbecue in-house and expanded the menu to include specialty items such as a maple-bacon cupcakes and corn-chip chili pie. It also started a New Year's Eve four-course dinner event.
Universal Orlando has also been experimenting more with food, especially as it ties into its themed areas. Chefs have had to be more creative to develop dishes that fit into its Harry Potter Wizarding Worlds and its Simpson's area, such as oddly flavored ice creams, and Fishy Green Ale, a minty beverage with blueberry boba-style bubbles. It uses food to "complete the experience" at its parks, which aim to fully immerse guests in whatever world they are visiting.
Despite all of these improved on-premise food offerings, many people visit the parks as a large family and see restaurant dining as an unnecessary added expense. This has created an unexpected market for grocery delivery in areas like Orlando, where there are a plethora of theme parks, especially as time-shares and hotel suites with kitchens become more popular, reported Orlando Sentinel.
Companies such as Garden Grocer, WeGoShop and Orlando Grocery Express say sales have increased due to orders from tourists. WeGoShop estimates it gets about 70% of its business from theme parks. Garden Grocer even cut his delivery area to focus solely on Disney World, but he still expects to reach $10 million in sales in 2016. Orlando Grocery Express has seen sales double every year since it opened in 2012.
However guests prefer to get their meals at theme parks, whether it is from a food cart or restaurant in the resort or from a grocery delivery company, it is obvious food is a major factor of the theme park experience and may become an even bigger player in the industry in the future.