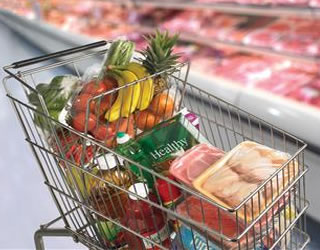 Over 180,000 products were reformulated in 2016 to support healthier diets and lifestyles and address public health priorities, an increase of 100,000 compared to 2015, according to the Consumer Goods Forum (CGF). The Health & Wellness Survey featured participation from 102 companies with an aggregate of more than $1.8 trillion in revenue in 2015. This includes 43 food and beverage manufacturers and 35 retailers.
For food and beverage companies, sodium and sugar were most often targeted for removal in reformulation, and whole grains and vitamins were the most common nutrients to be added. Sodium and sugar were each targeted by over 60% of manufacturers, while saturated fats and trans fats were targeted by about half of respondents.
Over 70% of food and beverage manufacturers and retailers included eight key nutrients on the labeling of at least 81% of products, up from 71% in 2015. Almost 70% also report including Guideline Daily Amount for energy front-of-pack labeling for at least some portion of their product portfolio.
CGF began this survey as part of its Health & Wellness Initiatives, which features goals for food and personal care companies to adapt by 2018. These commitments include:
By 2016: Make company policies public on nutrition and product formulation
By 2016: Implement employee health and wellness programs
By 2018: Industry-wide implementation of consistent product labelling and consumer information to help consumers make informed choices and usages
By 2018: Stop marketing communications to children under 12 for food and beverage products that do not fulfil specific nutrition criteria based on scientific evidence and/or applicable national and international dietary guidelines
With this initiative, and others like it, larger food manufacturers are now beginning to focus on producing healthier, more innovative products. However, smaller companies have been more in sync with the health-and-wellness-focused consumer for years, and they are usually the first to introduce the up-and-coming better-for-you foods.
At the Natural Products Expo West in California last week, many of these products were on display. Lifestyle and news publication Well +Good identified seven of the key trends from the show it believes will be the next big thing in the healthy food sector. Mushrooms will be a part of even more drinks, supplements and foods, as they are believed to lower stress. Purely Elizabeth launched snack bars with its own mushroom blend, and Gaia Herbs will roll out a line of supplements revolving around the ingredient. Unique nut butters are expected to make a debut, such as Cracked's brownie batter, Abby's Better Nut Butter bourbon maple walnut, and Nutty Infusions' ginger wasabi. New alternative milks are also being launched, like ones featuring bananas and even vegetables such as potatoes and pea protein, reported Well + Good (Mar. 15).
Healthier ready-to-cook meals are also becoming popular, including Ancient Harvest's microwavable quinoa, Caulipower's cauliflower crust frozen pizza, and Love The Wild's sustainable fish kits. Not surprisingly, many manufacturers are also prioritizing cutting sugar, making unsweetened yogurts, and using alternative sweeteners such as monk fruit and honey.