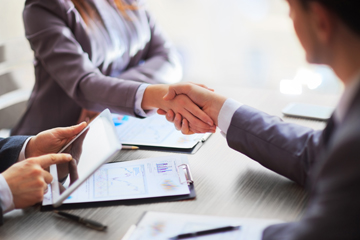 This past week has been a busy one for M&A in the food industry. The Food Institute tallied a whopping 17 deals in the U.S. alone, with four more occurring internationally. Below is a preview of some of the most notable deals.
Aramark entered into agreements to acquire two business, Avendra LLC and AmeriPride Services, for $1.4 billion and $1 billion, respectively. Aramark will use Avendra's supply chain management expertise to increase its buying scale and improve service, while AmeriPride will bolster Aramark's competitive position in the U.S., and immediately establish a strong position in Canada.
Ferrero Group will acquire Ferrara Candy Co. The deal helps Ferrero increase its overall footprint and product offerings in the U.S. and offers the company additional confectionary categories. Ferrara will operate as a separate unit from its existing facilities.
NRD Capital will acquire Ruby Tuesday for approximately $335 million. NRD plans to take a long-term view on Ruby Tuesday, allowing it to make investments in people, product and customer experience. The acquisition is expected to be completed during the first calendar quarter of 2018.
Roark Capital Group plans to acquire a minority interest in Culver Franchising System Inc. Under the terms of the agreement, individual Culver's shareholders will sell a minority of their shares to affiliates of Roark, while the Culver family will maintain majority ownership of the company.
Japan-based Seven & I Holdings' plans to purchase 1,108 units from Sunoco LP hit a funding block. A group of creditors told Sunoco it will oppose plans to change terms of a credit pact covering about $1.6 billion worth of bonds, which is needed to complete the sale, according to people familiar with the matter. The creditors want more money and better protections in order to agree to the changes, reported Washington Business Journal (Oct. 16).
Supervalu will acquire Associated Grocers of Florida for approximately $180 million. Supervalu will bring its products and services to Associated Grocers' customer base in South Florida, the Caribbean and other international markets. Additionally, Supervalu reached a long-term supply agreement with Associated Grocers' largest customer, which will take effect after the transaction closes.
To view a complete list of all the most recent M&A deals, as well as comprehensive analysis of other areas of the industry, stay tuned for our October 23 edition of the Food Institute Report.