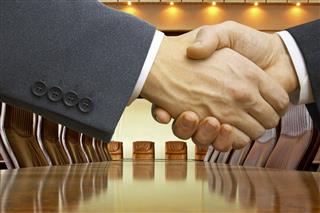 Food industry merger activity, particularly among retailers, will remain strong through 2016 and beyond, according to The Food Institute's webinar, "Will Food Industry Mergers and Acquisitions Ever Slow Down?"
Traditional grocers are evolving, incorporating more specialty, natural and organic products, adapting to diverse customer bases, improving the supply chain, and expanding the omni-channel experience, according to BMO Capital Markets' Michael Johns. He notes this is increasing the market share of those conventional retailers and making them more attractive for acquisitions. Additionally, the overall U.S. economy is recovering, retailers are not as threatened by Walmart, and there are more large retailers with low cost of capital, with is resulting in more M&A activity.
Looking forward, Johns notes the future is uncertain. He expects more channel blurring between traditional grocers and alternative formats. The traditional grocer is not being "squeezed" as much as it was a few years ago, when analysts predicted the specialty and discount grocers would steal much of the market share from conventional supermarkets.
Johns also argues that the industry tailwinds are stronger than the headwinds and things like inflation, high produce prices and protein demand will only continue to rise, increasing sales. The Market Volatility Index has subsided after hitting nearly four year highs in 2015, and the average bid price is also recovering.
David Schoeder of The Food Partners also doesn't see merger and acquisition activity slowing down any time soon. The approval of larger mergers, like that of Safeway and Albertsons, by the FTC has made buyers more optimistic than in the past. Even companies with overlapping markets are able to merge, with fewer divestitures than previously required. Schoeder predicts more consolidation to reduce overhead at distribution and larger independent retailers acquiring smaller groups of stores to grow stronger. Johns and Shoeder both agree that these small independents looking to be acquired need to offer more than just square footage to a buyer. If they can add value by offering a high traffic location or a loyal customer base, they have a better chance of being acquired.
Private equity firms are also looking to acquire businesses that have growth, focusing on their exit strategy before they even invest in the business, according to Johns. Private equity firms view a retailer with growth as one that has the ability to expand to a lot of units, one that will it be something that after improvements can be sold to an Albertsons or a Kroger, or one that has a unique offering or format, such as an Asian or Hispanic market.
Both Schoeder and Johns also agree that grocery stores will not generally continue to invest in convenience stores, as it is difficult to make cross-promotional rewards programs work, as well as maintaining two different pricing models. The volatility of the oil market is also unfamiliar to many in the grocery business, which can be a deterrent. Shoeder notes that some grocers have been successful in the convenience market if they can offer fuel and compete in the marketplace, operating not at a break-even, but at a profit.
Areas like Texas, Southern California, the Southeast and Chicago that have a lot of different players and are seeing population growth are the areas that will see the most consolidation among retailers. Scaled regional players will be very attractive, as it is hard to recreate a business like that which has taken years to build and make successful. Areas like Denver and Atlanta that are well defined, with few players, will see fewer acquisitions.
For more M&A statistics and predictions from this extensive free webinar, please view the recording and download the presentation slides.