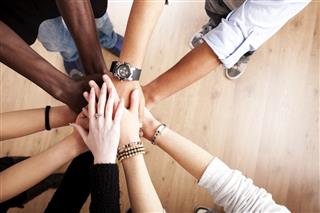 Addressing climate change and instituting eco-friendly business practices are increasingly important to today's consumers. It is not only essential for food to be natural and sustainable, but for the company as a whole to implement environmental initiatives. Analysts at Mintel predict this interest in "green" business won't dissolve in the coming years, either, stating, "eco is the new reality," and noting "drought, worries about food waste and other natural phenomena not only affect the worldwide food and drink supply, but influence preparation and production."
To address some of these issues, the White House created the American Business Act on Climate Pledge. Businesses that sign on to the pledge, agree to achieve a list of goals and make climate change a priority. Some of the goals include:
Reducing emissions by as much as 50%
Reducing water usage by as much as 80%
Achieving zero waste-to-landfill
Purchasing 100% renewable energy
Pursuing zero net deforestation in supply chains
Eighty-one companies have already joined the agreement, including Alcoa, Cargill, Coca-Cola, General Mills, Hershey's, Kellogg's, Mars, McDonald's, Monsanto, Nestle, PepsiCo, Starbucks, Target, Unilever and Walmart. Each company also released their own specific list of commitments, such as Coca-Cola which pledges to reduce the carbon footprint of "the drink in your hand" by 25% by 2020, and Target which will increase the number of solar rooftop panels to 500 stores and distribution centers by 2020.
According to the White House fact sheet, because businesses in the public and private sectors have taken measures to reduce their footprint, President Obama set a goal of reducing greenhouse gas emissions economy-wide by 26-28% by 2025. Other countries have also reported post-2020 climate policies to the United Nations including the major economies like China, the European Union and India.
Making changes to improve the sustainability of a company can be difficult and costly, but not doing so could be far more detrimental to not only the health of the planet, but to customer retention and satisfaction. As the Climate Pledge states, "No corner of the planet and no sector of the global economy will remain unaffected by climate change in the years ahead."