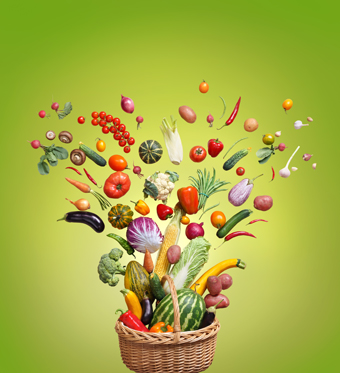 We're now in the fourth quarter of 2016, and that means it's time to start thinking about the new year. It is also the beginning of the 2017 food trend predictions, which usually begin to bombard the industry in the last few months of the year.
Sterling-Rice Group is this year's first to make its forecasts, which point to continued interest in alternative forms of protein, as well as new and emerging flavors and different meal and snacking opportunities.
The group predicts plant-based meat substitutes will continue their rise, as manufacturers are moving away from soy and seitan and exploring options made from chickpeas, legumes, and fungi. Goat as a protein is also expected to come into play, as it is low in calories, fat, and cholesterol. Sterling-Rice believes restaurants will be begin to feature more dishes with this unique protein, including items like empanadas and lasagna.
Each daypart is also expected to see some new additions, as consumers start re-thinking their meals. When it comes to morning fare, the 2017 forecasts expects cake and other desserts will become an increasing trend. It claims recent science and research have supported eating dessert after breakfast, which it believes more people will partake in. As a mid-day snack, sardines are poised to make a comeback, as they are high in omega-3s, protein, and umami flavoring. For lunch and dinner, hand-pulled noodles will make their way onto diners' plates, both because of their taste and entertainment value.
Consumers are becoming increasingly aware of the impact of food waste on the environment and society, and that will have an effect on 2017 trends. Restaurants and food companies will begin to create more food options that use whole fruits and vegetables, decreasing the amount of waste they produce.
Sterling-Rice also predicts a move to eating for health, using food as medicine. Turmeric became popular in 2016 because of its health benefits and savory flavor, and the group anticipates even more ingredients like it coming into the spotlight.
Stay tuned for more 2017 predictions in the coming months through the Food Institute blog, as well as in our Today in Food newsletter.