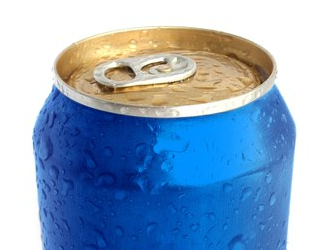 There's no question that soda sales are on the decline, as consumers are looking for ways to cut down on sugar consumption and improve their health. There are also many cities beginning to implement soda taxes in an effort to shift consumption to other drinks. So what is the answer to this decline for beverage manufacturers and retailers? Finding a replacement for soda.
As our own Chris Campbell reported, "Many grocers feared the [soda] taxes would impact sales, but in the early going, it appears that consumers are simply switching their purchasing habits, not abandoning them completely."
Credit Suisse analysts estimate the total retail non-alcoholic beverages business is growing about 3%, while the biggest categories such as carbonated soft drinks and juice are generally flat to declining. Conversely, water, energy, coffee, tea, sports drinks and value-added dairy are all growing between mid-single digits and low-double digits. The firm expects soft drink sales to decline 1-2% in the U.S. and remain flat internationally over the next three years, reported Business Insider.
Sales of soda drinks in the U.S. fell 1.2% in 2016, the 12th straight year of decline, according to a report by Beverage Digest. Per capita consumption of soft drinks fell to 642 9-oz. servings for the year. However, total dollar sales rose 2% to $80.6 billion due to smaller packs being sold at higher prices per ounce, reported Reuters.
Despite the decline in soda sales, Credit Suisse expects The Coca-Cola Co. to come out on top, as it implements its turnaround plan. The plan is designed to compete with rival PepsiCo as it begins focusing on five major product areas: carbonated soft drinks, dairy/juice/plant-based, tea/coffee, water, and energy drinks. Analysts call this "a big step in the right direction," which with PepsiCo is already seeing success.
National Beverage's sparking water brand LaCroix can attest to this advancement. It has seen sales slowly ticking upward for the past few years as customers see sparkling water as a way to wean their taste buds off of soda. National Beverage's stock is up more than 50% since the beginning of 2017, and analysts expect it to keep increasing. Credit Suisse also suggested National Beverage has even more room to grow, particularly if it partners La Croix with a major distributor to widen its scope, reported South Florida Business Journal.
New Castle Equity Research even went so far as to call National Beverage "the hottest growth story in the beverage industry." National Beverage CEO Nick Caporella says the company's fortune is due to a combination of factors. "We are in the depth of this unique time. Simultaneously, a very rare phenomenon comprising consumers, aggressive retailers and a new mindfulness here at National Beverage … ignited an innovativeness that is extremely compelling to observe."