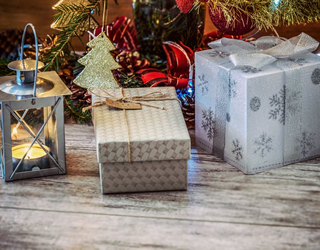 Eggnog has been a popular holiday drink for centuries. While a drink mixing milk, eggs and alcohol is not the most appealing idea to many, it has been gaining more popularity in the past few years. Unfortunately, this year, that following may have led to an eggnog deficit.
A milky, alcoholic drink with eggs in it can be traced back to a medieval British drink called "posset," and by the 13th century, monks were known to drink it. It was mainly used to toast to prosperity and good health in England, as it was made of mostly expensive ingredients and enjoyed largely by the wealthy, reported Smithsonian.com (Dec. 20). It became more common in America after people began spiking it with rum, which was less expensive than the usual brandy. Other eggnog-like drinks have become popular in other countries as well, such as coquito in Puerto Rico, rompope in Mexico, biblia con pisco in Peru and Biersuppe in Germany.
However, eggnog's rise to fame may not be all positive, as some producers are reporting a possible shortage of the product this year. Riding on the coattails of the pumpkin spice fad, food and beverage manufacturers are hoping to extend the seasonal flavor mania into December with eggnog. It has been appearing in limited-edition products from Turkey Hill Egg Nog Ice Cream to an Eggnog Stout beer by Spring House Brewing Co. to Starbucks' Eggnog Latte, reported The Wall Street Journal (Dec. 21).
International Flavors and Fragrances' regional marketing manager for North America notes, "Limited-edition products are a great reminder of the uniqueness of the season, and to evoke that emotion you have to hit the flavor profile that reminds people of Christmases past." Limited-edition, seasonal items are also a way for companies to attract customers to their broader offerings. Campbell Soup Co. positions its Bolthouse Farms' Holiday Nog near its other refrigerated products, hoping customer will happen upon its salad dressings and juices upon purchasing.
Ronnybrook Farm Dairy says it underestimated demand by 25%, claiming it is "going to be short this year." Organic Valley is also "having a record-setting eggnog season," with sales up 60% over 2015, compared to the usual 5% increase. Trickling Springs Creamery also reports a 25% increase in eggnog sales for 2016, an increase over last year's 12%.
Even though eggnog is not the healthiest beverage, full-fat yogurt and milk are coming back into favor among even health-conscious customers. However, that doesn't mean milk alternative companies aren't trying to capitalize on the drink's popularity as well. Blue Diamond Growers is trying to lower the calorie count and cash in on eggnog demand by introducing a Classic Almond Nog, that is only 60 calories, compared to traditional nog's 112 calories.