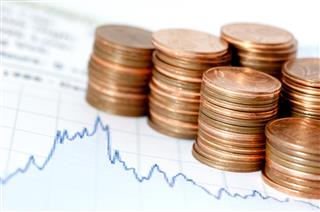 Food price inflation is estimated to be near the historical average of 2.6% in 2015, according to data presented at the Food Institute's webinar "An Economic Look at 2015" on April 29.
Annemarie Kuhns, of USDA's Economic Research Service, noted that food inflation has been relatively volatile since 2007 due to farm level price increases and the Great Recession, but in 2014 it evened out coming close to the historical average. Even though it seems overall inflation should be much higher because of drastic increases in meat and egg prices, it was actually balanced out by some of the other food categories, said Kuhns, as the prices for fresh vegetables, sugar and sweets, and nonalcoholic beverages deflated in 2014.
One of the factors that could impact food price inflation in 2015 is the California drought because farmers may shift what crops they grow, such as almond trees, and once they replant them it will take a few years before they produce food again, which could affect inflation in the coming years. However, Kuhns noted that the strong U.S. dollar and low energy prices could help balance the effects of the drought. The strength of the dollar may also increase imports, while decreasing exports.
USDA estimates food prices in most categories will increase about 2-3%, while some might be slightly less or more, such as beef and veal which is estimated to rise 5-6%.
A strong labor market, high consumer confidence, and continual manufacturing growth are some of the fundamentals pressuring rates higher according to Steven McManaman of BMO Capital Markets. However, there are some problems that the U.S. economy faces, which are largely from overseas banks that are reacting to bearish global economic developments, as China, Japan and Europe are all showing slowdowns in growth.
McManaman also noted that medical expenses, transportation and education costs are growing above the overall inflation pace, which may put pressure on prices, despite a seemingly benign overall inflation estimate.
The M&A landscape in the food and beverage industry is also changing, with increases in activity expected to continue in 2015. Louis Biscotti of WeiserMazars LLP attributes the merger and acquisition surge to slow organic growth, a strong stock market, low interest rates, emerging brands and trends, high multiples being paid for companies, and commodity prices. He mentioned that the key to these large, merged companies' success will be adapting to the constantly changing food industry. Biscotti said middle market companies are not in high demand, though, which he believes is due to a lack of succession planning.
For a full recording of the webinar and a pdf download of the presenters' slides please click here.