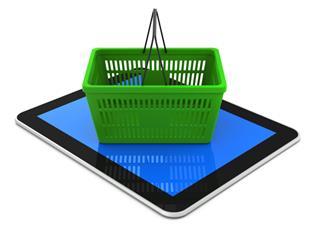 Quick service restaurants (QSRs) have really been employing any method they can think of to steal customers away from the competition. With the level of saturation were are seeing in the segment, it really is necessary for chains to hone in on what makes customers choose their restaurant over another, and what makes them keep coming back.
One important factor that companies have picked up on is price, as evident in the recent release of a multitude of revamped value menus like Wendy's 4 for $4 promotion, McDonald's McPick 2, and Burger King's 5 for $4. However, while low prices may bring over new customers who may not usually frequent the chain, it can be hard to strike the right balance between value and profits, while also keeping customers coming back. McDonald's introduced the McPick 2 for $2 promotion after coming down from the extreme high of its all-day breakfast rollout. Unfortunately though, the offering was not as successful, as analysts and franchisees determined customers were choosing the $2 deal over other higher priced items, instead of bundling McPick 2 choices with other products to raise their average check, reported Crain's Chicago Business. After that promotion expired, they released the McPick 2 for $5, which, so far, has been more successful in increasing sales.
Another tactic to improve market share is expanding convenience. In reality, quick service restaurants are pretty convenient to begin with they do have the word "quick" right in their name after all), but today's on-the-go consumer always likes things to be easier. Domino's has been at the forefront of this movement with its Easy Order system, which has expanded into voice ordering, and placing orders on Twitter and through text message. Customers can even use emojis (cartoon symbols used on smartphones) to place an order.
Well if all of that wasn't easy enough, Domino's now released what it is calling "zero-click ordering," which allows customers to order pizza by virtually doing nothing. (After all of the April Fool's jokes less than a week ago, I was sure this was just a hoax, but closer inspection has revealed that it is very real). After users download the Zero Click app and link it to their Pizza Profile, all they need to do is open the app on their smartphone and it will automatically start ordering their saved Easy Order. It does start a 10 second countdown before the order is placed so customers can cancel if need be. While this system is not a joke, it is obvious that Domino's is trying to appeal to young consumers by not taking itself too seriously. The company's chief digital officer said of the new app, "Zero-click ordering is a dream come true for us. I'm not saying the idea came to me in a dream (and I'm not saying it didn't), but I challenge someone to dream up an easier way to order."
Another contender in the fight for the Millennial dollar is Taco Bell. They also recently released a new ordering system, dubbed the TacoBot, that uses artificial intelligence to facilitate orders (again, not a joke). The service, in partnership with messaging platform Slack, can recommend menu items, answer questions, organize group orders and facilitate transactions. The company notes that users can "Start asking it questions about our menu, see how it's feeling or find out what its favorite movie is." Then customers can connect it to their ta.co account, choose their pickup location and order their items.
While all of these innovations may seem silly to some people, they may make a difference in the overall scheme of things. Millennials, and many other consumers, do value convenience, as well as unique and fun experiences. So at a time when increasing market share for QSRs is vital, the ability to simply open an app or have a conversation with a chatbot may be enough to win customers over and keep them from going to another chain.