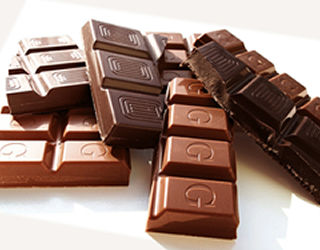 Consumers in the U.S. and overseas are in the midst of their Easter preparations, and food purchases are a large part of that. The National Retail Federation estimates the average person celebrating Easter in the U.S. will spend $140.62, slightly more than last year's $137.46. Over 85% percent will purchase food, spending more than $5.3 billion on Easter fare. Candy will of course play a large part in consumer Easter spending, with 87.1% saying they will buy confections, spending more than $2.2 billion.
Easter spending is not contained to only America. Mintel finds that more than half of all British consumers will spend money on chocolate gifts this year, with those in the North and Scotland the most likely to buy chocolate, with almost six in ten doing so. Women will be more likely to purchase chocolate Easter gifts, at 62%, compared with only 43% of men. Easter spending in the U.K. is larger than most other holidays, as almost seven in ten consumers spent money on goods or services for the holiday in 2014, more than was spent on Mother's Day (64%), Valentine's Day (55%) or Halloween 2013 (43%).
A driving force in the confectionary industry at this time of year and year-round is health and nutrition. Some 28% of Brits who eat chocolate say the high sugar content makes them limit the amount they eat, while 27% say they limit the amount they eat because of the high calorie content. Only 25% of respondents have tried reduced sugar chocolate, but some 60% would be interested in trying chocolate that retains the nutrients of the cocoa bean.
Globally, consumers are looking for more ways to improve the quality and healthfulness of their confections, as 12% of global confectionery launches in 2014 claimed to contain no additives/preservatives, up from 10% in 2010. In the U.S. the change has been slower, despite 42% of consumers believing that products have too many artificial flavors or ingredients, according to Mintel. Confectionery product launches in the U.S. with a no additive/preservative claim actually decreased 1% from 2013. On the other hand, all-natural products have become more popular in the U.S. than abroad, and accounted for 3% of all category launches in the country in 2014.