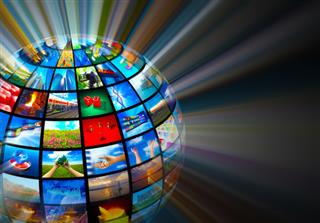 E-commerce in the food retail industry has moved from being an extra perk that tech savvy businesses can offer customers to a necessary service that retailers must have in order to stay competitive. Even chains that already offer online grocery shopping are adapting to make their programs more attractive, user-friendly and affordable.
Target Corp. will test a new delivery program, Target Restock, starting in June. Customers will be able to choose from more than 8,000 items, including dry grocery products, that must fit in one large box and weigh under 45 pounds to qualify for a flat shipping fee. Orders will arrive the next day if they are placed by 1:30 p.m. The test will initially be limited to Target credit card holders in smaller Minnesota markets such as Red Wing and St. Cloud.
The program is seen as an effort to compete with Amazon Pantry, a similar service from the e-commerce retailer that ships groceries and other household items to Prime members in a flat rate box. Amazon's service first launched in 2014 and charges $5.99 per box.
Retail analysts Sucharita Mulpuru notes this is a "smart, albeit late" move from Target. "Those consumables are a huge part of what drives shoppers to a Target store. As more shoppers are going online, they need to make sure they're not losing share to Amazon or Walmart and others." Target already partners with Instacart for grocery delivery in some markets and it also offers a subscription service for deliveries of items like diapers or razors, reported Minneapolis Star Tribune.
Jewel-Osco is also looking to expand into e-commerce to offer its first online grocery service at all of its stores by the end of the summer. President Doug Cygan says the e-commerce offering will be rolled out starting early this summer and will be completed by summer's end. Cygan sees e-commerce as a logical next step for the chain because it got its start as a horse-and-wagon food-delivery service and supplied food for online grocer Peapod in the 1990s. Additionally, the chain will continue to look for new store sites and will step up its number of store remodels from 18 in 2017 to 25 in 2018, reported Chicago Sun-Times.
Industry analysts agree that e-commerce is a smart move for Jewel-Osco to remain competitive. Darren Seifer of The NPD Group, says traditional grocers are facing "a paradigm shift," and there are now more options for customers, creating even more competition. David Livingston of DLJ Research says "Jewel is in a good position," as its regional rivals Kroger, Strack & Van Til, Walmart and Meijer are all facing financial stress and falling sales.