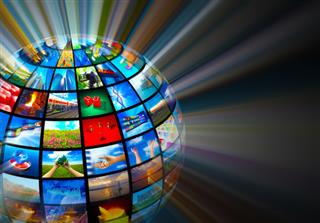 As online ordering and delivery becomes more popular, technological innovations will inevitably come about to make the process easier, faster and more appealing. After ecommerce became more widespread, companies were immediately looking at how to improve it, such as enabling mobile shopping, speeding up delivery times, and offering more payment options. Now it is easier than ever to order products online, and it will only continue to become more integrated into our everyday lives, especially with products like the Amazon Dash and the Samsung Family Hub Refrigerator.
If ordering products is super easy, the next logical step is to improve the delivery of those products. Many companies believe drone delivery is the answer, especially Amazon, Google and Walmart, who are all working on drone projects of their own. Amazon has been working for a while to get drone delivery approved by the government, and even proposed that air space be designated for commercial drones. It also recently released a new drone prototype, which is part helicopter and part airplane, and can fly 15 miles at over 55 mph. It will have some sense-and-avoid technology, and will be able to scan an area to look for a landing space. A spokesperson for the company said, "One day, seeing Prime Air vehicles will be as normal as seeing mail trucks on the road."
Walmart is also testing a drone delivery system, which is probably wise if it wants to continue to compete with Amazon. In October, it applied to U.S. regulators for permission to test drones for home delivery, curbside pickup and checking warehouse inventories. Walmart spokesman Dan Toporek noted that drones could be a big opportunity for the company, saying, "There is a Walmart within five miles of 70 percent of the U.S. population, which creates some unique and interesting possibilities for serving customers with drones."
Google is also working around the clock to offer drone delivery, with the head of its Google X Project Wing experimental drone delivery program, Dave Vos, saying it could be available within the next one to three years if the private sector and government can work together. He also maintains that drones will be safer than general aviation and will operate quietly.
Not only are drones a big opportunity for retailers, they could have a major impact on agriculture. Agriculture is expected to make up 80% of the potential market for drones in the near future, according to a report from The Association for Unmanned Vehicle Systems International. Drones could hold sensors which could scan crops for health problems, monitor hydration and growth rates and locate disease problems. They could also help with "precision farming," a practice where farmers apply pesticides and fertilizers to small portions of a crop rather than an entire field. Another report, by Bank of America Merrill Lynch, estimates the agricultural robot market will grow to $16.3 billion by 2020 from $817 million in 2013.
The possibilities of what drones could do for a variety of industries are seemingly endless, but much of it may never come to fruition. Depending on how the Federal Aviation Administration chooses to regulate drones, the industry could be severely limited. Only time will tell.