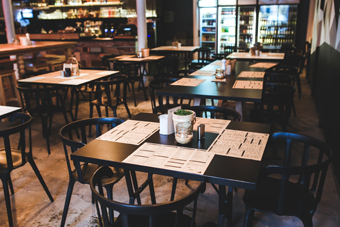 For anyone who goes out to eat somewhat regularly, it's pretty obvious that full-service restaurants are becoming a thing of the past, while fast casual, counter-service locations are becoming the norm. Restaurant customers are more interested in value than ever, and that is being reflected in the type of establishments they choose to frequent. Most restaurant operators are taking note of this, and trying to update their companies to align with the needs and interests of the modern consumer. Chains like Cracker Barrel and Buffalo Wild Wings have debuted their own fast casual concepts aimed at Millennials, and others are starting to re-evaluate what their company should be focusing on.
Red Robin recently released its third quarter earnings for fiscal 2017, and it was acutely aware of the changes needed to turn the company around. Its same-store sales dropped 0.1% from 2016, which CEO Denny Marie Post called, "disappointing...but still well ahead of our competitors." She attributed the company's relative success to its focus on its value-centric Tavern menu and its growth in off-premise business.
However, Post acknowledged that the chain is still not fully prepared to compete with fast casual chains and appeal to modern consumers, adding that customers' preferences are changing to takeout and delivery "more rapidly than any of us might have anticipated." She notes Red Robin needs "to reconsider what has traditionally worked in the past," and in order to do that, plans to halt new store openings for 18 to 24 months after 2018. This, Post says, will give the chain time to "sort out what models best meet the needs of our changing guest base, allow us to profitably broaden our reach to more guests, all the while reducing construction and labor costs."
Red Robin may indeed see success with a new restaurant concept, but it's also important to remember that although trying to align your business to meet the needs of today's consumer is certainly a smart idea, it may not always be in keeping with the spirit of your brand. Fast casual concepts are not right for every restaurant operator, and just because it is a popular format right now, that does not guarantee it will be successful for everyone.
A recent editor's piece in Eater, makes this point pretty clearly. Many top-of-the-line chefs have begun to open fast casual versions of their fine-dining restaurants in an effort to appeal to more customers and become more well-known. Brothers Michael and Bryan Voltaggio opened a fast casual fish sandwich shop in Santa Monica, CA, called STRFSH, while Mark Ladner opened a fast casual pasta spot, called Pasta Flyer, and Danny Meyer opened his fast casual pizza spin-off Martina. The problem is, many of these outlets end up becoming a sort of watered-down version of the original, and that really isn't the best representation of the brand. Eater's Amanda Kludt puts it like this: "I can't help but feel a little disappointed when such stratospheric culinary talents focus their energies on ideas built for a modern-day food court."
Of course, this tactic is certainly successful in many cases (i.e. Danny Meyer and Shake Shack) and it can also be applied to restaurants trying to go in the other direction, such as quick-service options trying to take one step up to fast casual. But the underlying point is that the popular trend of today is not always the best idea for every restaurant chain. Just because fast casual concepts are popular with consumers, that doesn't mean yours will be.