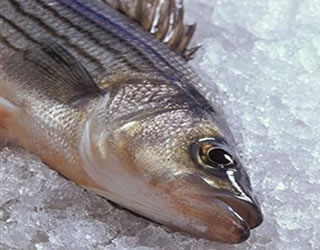 The same seafood order can deliver surprisingly different results in various states across the country. If a customer orders sea bass, they could be served an Argentine Sea Bass, a Japanese Seaperch, or a Pacific Creolefish, among other things. A dish with grouper could use Marbled Grouper, Sand Perch, or 64 other varieties. These different names may be hard to understand for diners, but they are all legal under FDA rules.
Ocean conservation group Oceana wants to make things a little clearer by requiring that the entire supply chain stops using the FDA's list of "acceptable market names for seafood," and instead uses the specific common name or unique Latin name for the species. In its One Fish, One Name report, the organization claims:
The adoption of species-specific names throughout the entire seafood supply chain has the ability to enhance honest businesses' bottom lines, decrease the cost of seafood-borne illness outbreaks, improve the ability of international treaties to protect endangered species, and enable better enforcement of the illegal wildlife trade, as well as food safety and fisheries laws.
Other seafood industry groups back Oceana's report, such as Tri-Marine and the Southern Shrimp Alliance, which both submitted comments to President Obama's taskforce on illegal fishing and seafood.
However, Gavin Gibbons, a spokesman for the National Fisheries Institute, argues that new naming rules "will have zero effect" because most fish fraud doesn't occur because of name confusion, but because of intentional deceit. He instead calls for enforcement through DNA testing, which the FDA is now working to implement.
Oceana is also challenging NOAA's newest bycatch rule for the Northeast region. The group is alleging in its lawsuit that the current bycatch reporting rule finalized last month for the region is underfunded, uniformly inadequate for providing accurate information and in violation of the Magnuson-Stevens Act and the Administrative Procedure Act. It argues that areas, like New England in particular, are suffering because of "failure to monitor and enforce catch limits" and that is partially "responsible for the collapse of the New England groundfish fishery."
In addition, NOAA is battling other organizations on the opposite side of this issue because of its plans to shift the cost of at-sea monitoring to groundfishermen, claiming it no longer has the funds to pay for it. The New England lobster industry is fighting NOAA's plans to substantially expand its Northeast Fisheries Observer Program, which is in part to comply with new bycatch reporting requirements from an Oceana's victory in 2011.