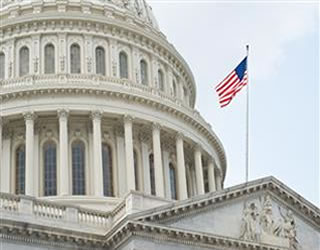 The fight over whether workers for delivery companies like Instacart, Caviar and DoorDash should be considered independent contractors or traditional employees has been going on for quite some time. Some companies claim they are not technically employing the delivery personnel, but simply facilitating the interaction between the customer and the courier. Others believe that argument is just a way for companies to save money.
Back in March, three food-related companies were sued over their attempts to classify workers as independent contractors. The class-action lawsuits, filed in California's Northern District Court, stated that Postmates, Instacart and Caviar should be treating their workers like employees, much like similar lawsuits against Uber and Lyft filed in the same court. The lawsuit against Instacart alleged that it misclassified workers in order to avoid paying expenses, including reimbursements for gas, overtime and workers' compensation. Bob Arns, the attorney who filed the Instacart suit, contended the company violated labor laws due to the workers' "misclassification, unpaid workers' compensation insurance, unpaid tax contributions, unreimbursed expenses, and related misconduct." He also argued that after expenses, most Instacart delivery workers do not make minimum wage.
Then, in June, Instacart gave its workers in the option of becoming an employee of the company in the Boston market, later expanding to Atlanta, Austin, Chicago, multiple cities in California, Houston, Seattle, Washington, and Portland, OR. In a part-time position with the company, employees are be entitled to workers' compensation, unemployment insurance, Medicare and Social Security contributions. The new classification also means Instacart can train their workers and supervise them within the stores. All markets will not roll out the new structure, however, so some people who perform both shopping and delivery duties will still be classified as independent contractors.
Now, a few months later, the class-action lawsuits are coming to foodservice delivery companies DoorDash and GrubHub, alleging they failed to reimburse workers for business expenses and accusing them of unlawful business practices. Similar to the lawsuits that came before, they claim workers should be identified as employees because of how their work is monitored and managed, and should be eligible for expense reimbursement and other benefits. Boston-based attorney Shannon Liss-Riordan is behind many of these cases, saying "These companies are all doing the same thing," adding that it is just "shorthand to try to justify their practices."
Do you think delivery drivers for tech startups like these are employees or independent contractors? What role should a company play when working with people that don't fit neatly into either category?