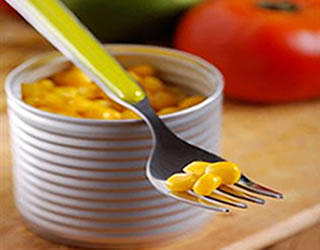 Del Monte Foods Inc. completed the acquisition of the assets of Sager Creek Vegetable Company for $75 million. Sager Creek acquired Allens Inc. after it went bankrupt in 2014, and manufactures brands such as Veg-all, Freshlike, Popeye, Princella Trappey's and Allens, among others. The Sager Creek business generates annual revenue of approximately $250 million. In the fruit and vegetable processing industry overall, there were 14 M&A transactions in 2014, a 16.6% increase from the year prior, according to Food Institute data.
That upward trend may continue in 2015 as another sale is on the horizon in the category. Sources say General Mills Inc. is looking to sell its Green Giant frozen and canned vegetable business, reported Reuters. The company is working with investment bank Rothschild on the potential sale, which is expected to take place this summer. General Mills is in the midst of a cost cutting push, which includes improving supply chain efficiency and shaving advertising costs, to save more than $400 million in fiscal 2015. It also announced in January that it is closing down plants in Canada and Indiana as part of the effort.
In the 52 weeks ending Jan. 25, 2015, supermarket sales of canned/bottled vegetables reached $3.3 billion, a 1.2% decrease from a year earlier, according to data from IRI.
There were 688 facilities in the U.S. canning fruits and vegetables in 2012, 2.4% more than five years earlier, but 11% fewer than in 2002, according to Food Institute analysis of the most recent Census Bureau data. These plants shipped $23.5 billion worth of product in 2012, 4.3% more than in 2007 and averaged $34.2 million in sales each.