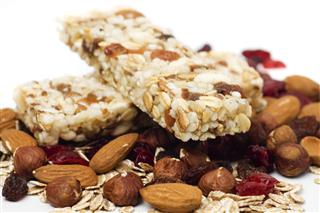 New food trends are always moving on to the scene, but some stick around longer than others. Healthy foods and exotic flavors both seem to stay popular with consumers, as year after year more products are released with natural, nutritious and unique taste claims.
At this year's National Restaurant Association Show in Chicago, allergen-free products were a major trend, reported Crain's Chicago Business. Not only were gluten-free items like dough, breads and pastas showcased, but vegan products and imitation meats were presented by numerous companies. Meatless meats and vegan cheeses have been popping up more and more, as manufacturers try to create products that taste like "the real thing," but provide added benefits or remove ingredients linked to dietary concerns. Sterling-Rice Group's top natural and organic food trends list also puts dairy-free cheeses at the forefront of the industry, predicting artisan cheeses made with cashews and other nuts will continue to gain market share. Other dairy products that provide additional nutritional benefits, such as added protein, will also be more popular in the coming months, according to Sterling-Rice. Also part of the allergen-free trend are grainless breads made with almond and coconut flours to meet the needs of gluten-free consumers and others looking to remove traditional wheat.
Exotic flavors will also gain favor among consumers, as Sterling-Rice predicts turmeric will be added to meals, teas and beverages for its nutrient benefits. Fruits will also become a major component of new snacks and candies in the coming year, according to The National Confectioners Association's Sweets and Snacks Expo, but not just traditional flavors. Snack companies are turning to more exotic and sophisticated flavor profiles like Meyer lemon, blood orange and pineapple jalapeno.
Compostable and recyclable products are also more popular, with most dinnerware companies showing lines of reusable and compostable items at the National Restuarant Association Show. Many of the items were made with bamboo, and there was also a cup presented that is said to biodegrade 84% in landfills in three years. Sterling-Rice also believes consumer concerns about packaging waste will lead to more biodegradable products in the future.
Products with added nutrition benefits are also on the rise, such as hemp protein, which is easy to digest and has lots of good fat; fruit, vegetable and vitamin powders that can be added to meals; and herbs, mushrooms and roots which increase energy, immune support and mental clarity. The health food craze is still very much alive, but consumers are always looking for ways to save time and incorporate healthy items into their everyday routine.
Will these trends stick around in the coming years? Only time will tell.