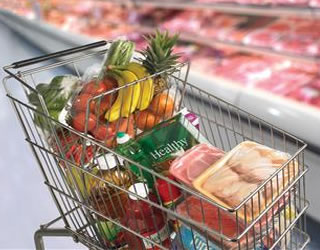 Convenience store operators are focusing more on food offerings, especially healthy, grab-and-go items. The demand for fresh produce continues to rise at convenience stores, according to The National Association of Convenience Stores' (NACS) Chairman of the Board Steve Loehr, and in a survey of NACS members 62% said produce is important to their business plans in 2015.
Enmark Stations is launching a fresh food program at 37 of their Georgia, North Carolina and South Carolina stores, in an effort to meet the growing consumer demand for healthier, fresher food options. They will partner with FreshOne to offer items such as a Gorgonzola Steak Baguette, Chipotle Chicken Wrap, and cut and whole fruit options. In September 2014, Enmark also began offering UNFI natural, organic and specialty products at 25 of its larger format stores.
Sheetz Inc. is also putting an emphasis on its food items, and in a effort to expand into urban markets, is pushing a new store model that does not have fuel. Instead, the model focuses on higher-margin sales of food and beverages, according to the company's executive vice president of sales and marketing, reported TribLive.com. He sees quick-service and fast-casual restaurants as bigger competition for his company than other c-stores, and believes "the channels have been blurring for quite some time." He also says most of Sheetz's growth is from its food and beverage business. To that end, Sheetz began testing a 15,000-sq.-ft. grocery store and café concept aimed at college students in Morgantown, WV, which is more than triple the size of a traditional Sheetz, and has indoor and outdoor seating, reported Chain Store Age.
TravelCenters of America LLC is also making sure to keep food at the forefront of its operations with its recent acquisition of 26 Minit Mart convenience stores. It plans to add a quick service restaurant and/or deli to most of the stores that do not already have them.