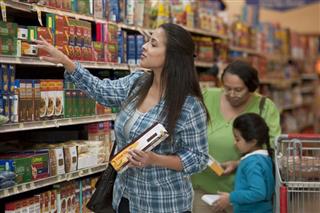 Packaging is an important part of food products. In many cases, it can be as just as important, or even more important, than the food itself. Health conscious, environmentally-aware, on-the-go consumers are shaping the way new food packaging is made, creating a need for new labeling, materials and functionality.
According to a study from Mintel, half of consumers like to buy food products that have minimal or no packaging. This may be because 80% also say that reducing packaging waste is just as important as reducing food waste. As a way to reduce waste, 81% of consumers would choose resealable packing over non-resealable and more than half would pay more for resealable or portion controlled packaging. Three in ten also like to reuse food packaging for other purposes.
Despite this, recycling rates for food packaging are relatively low, with 25% saying it is at many times unclear if packaging is recyclable.
Single-serve packaging is also popular as consumers becoming increasingly busy. Thirty-six percent of consumers like packaging that allows food to be eaten on the go and 23% often buy individually portioned packs. For perishable foods, many consumers prefer smaller packages to limit food waste. More than half say fresh food tends to spoil before they can eat it, and 41% would even pay more for vegetables that come in single-serve packs. Over half would also be more apt to buy a product if its packaging prevented it from spoiling.
While transparency about food and where it comes from is a growing trend among consumers, packaging that is literally transparent is also on the rise. Thirty-eight percent of consumers would choose one food over another if it allows them to see the contents, and food packaging with a cut-out window accounted for 12% of all new U.S. carton-based product launches in the first five months of 2016, up from 8% in 2013.
However, even though glass is a good way to display products, it may not be the best idea for food packaging. Over 30% of consumers believe flexible pouches are modern, while 40% say glass packaging is old-fashioned. Flexible pouches are also seen as more innovative and portable.