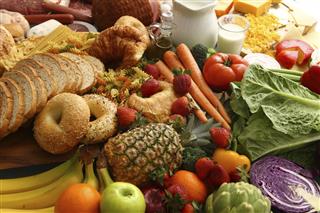 As food prices have declined and food shopping has become simpler with the advent of online grocery shopping and click-and-collect programs, more and more consumers are choosing to eat at home.
More than half of all food commodities obtained in the U.S. between 1994 and 2008 were for at-home consumption, according to USDA. Nearly 80% of total fruit, dairy and nut expenditures were consumed at home, while 61% of all meats and fish were purchased for at-home use. The at-home share of berry consumption rose due to flavor, healthfulness, convenience, and year-round availability. The at-home share of berries rose from 82.8% during 1994-98 to 88.6-90.6% during 2003-08. In addition, slightly over half of lettuce and potatoes were obtained for at-home use. Among vegetables, sweet corn and green peas had the highest at-home market shares, both averaging 80%.
Moving into the present, Millennials have been leading the home cooking trend, and are expected to continue doing so in 2017, according to a survey conducted by Peapod and ORC International. Approximately 72% of Americans reported cooking from home four nights or more per week in 2016, and more than a third are planning to cook dinner at home even more in 2017. Millennials are twice as likely as their older counterparts to make this a resolution.
Millennials prefer meals that are easier to cook, while Boomers lean towards nutrition. About half of Americans say they would prepare dinner at home more often if they had new ideas, with Millennials needing the most inspiration at 63% compared to Boomers at 42%. Over 40% of consumers turn to the stovetop for their weekly meals, compared to just 25% of those using the oven and 24% that are microwavers.
This eating at home trend has translated to slower traffic at restaurants, according to The NPD Group. U.S. restaurant industry traffic is expected to remain stalled in 2017, much like 2016. Quick service restaurants will increase visits by an estimated 1%, offsetting the anticipated 2% decline for full service restaurants, resulting in no traffic growth for the industry overall. The firm predicts technology will play an increasingly important role in boosting visits, especially among Millennials and Gen Zs. Ease of personalization with digital menus, mobile ordering and delivery are all going to be important to keep diners interested. More restaurant operators are also expected to introduce loyalty programs, especially to target customers that visit the shops less frequently.