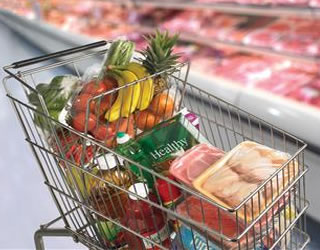 The emergence of healthier, whole foods is something that has been developing over the past few years, but as it is with many food trends, it isn't clear whether this consumer preference is just a passing fad, or if it will define the way we eat for years to come.
Food executives from Campbell Soup, PepsiCo, Quaker Foods, and water startup Hint believe that the healthy food movement isn't just a passing trend, and that it will continue to shape the way food companies do business. During a panel discussion at the Fortune MPW Next Gen conference, they noted that health is not always about nutrition, but rather transparency, clear labeling and quality of ingredients, and that quality is now more important than brands to consumers, reported Fortune (Nov. 30).
Suzanne Ginestro, chief marketing and innovation officer at Campbell Soup's C-Fresh division, admitted that "healthy is a loaded term." She noted, "The definition of what's healthy has evolved over time. Today, I believe it is about giving people access to real food. It's as simple as that." The other panelists also agreed that consumers aren't always looking for products that are 100% healthy, they are sometimes looking to indulge.
The executives noted that the trend is forcing companies to move back to their original business practices, such as making healthy foods readily available to all consumers. Becky Frankiewicz, SVP and GM of Quaker Foods North America, said, "It is a resurgence of who we were again. I don't think we are in a bubble, we are in a movement."
While different consumers interpret health in different ways, and everyone has a different opinion about what is healthy, there is also actual scientific evidence that shows some foods really are healthy for some and not for others. For example, kale is touted as a super healthy leafy green, but if you're genetically predisposed to forming kidney stones, kale is bad for you, reported Fast Company (Nov. 29). This data has created a rise in services that provide personalized diet advice based on DNA tests, creating a sort of "Internet of Food" that provides information on every food ingredient for consumers and manufacturers.
Startup Habit, which is wholly backed by Campbell Soup Co., plans to start offering kits that test DNA and blood to offer "nutrition recommendations based on an individual's unique biology, metabolism, and personal goals." Other companies with similar programs include LifeNome, Nutrigenomix, PlainSmart, and DNAFit. There are also companies that use these test to discover nutritional deficiencies, which are corrected with vitamin and mineral supplements.
LifeNome cofounder Ali Mostashari predicts that "within the next five years we will see this transition to become a mainstream aspect of nutrition and dieting." In 10 years, he expects that "high-fidelity nutrition personalization will be a norm rather than an outlier." In addition, Ahmed El-Sohemy, the founder of Nutrigenomix, sees the added benefit that consumers will not need to rely on marketing to tell them if a product is good for them, but rather, will know how it will affect them personally.
While health is undoubtedly a complex subject that can be difficult for companies to navigate and properly implement in their products, there seems to be a consensus among food manufacturers and scientists that health is an important part of product development and consumers are unlikely to change their minds about it anytime soon.