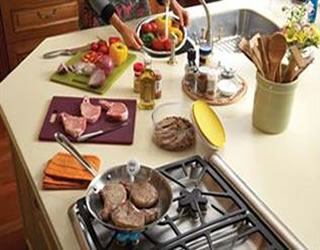 American consumers would spend 31% more a week on food that is produced in a socially responsible manner, according to Gibbs-rbb Strategic Communications' 2015 Conscious Consumer White Paper. The research examined four types of purchasers: brand consumer, conscious consumer, price buyer and product buyer, which all make decisions based on emotional, functional, price and value-driven factors.
Conscious consumers' main attributes are elevated expectations, brand and company loyalty, shared values, and willingness to pay more. They represent a growing category in which manufacturers and retailers may see a large amount of growth. The conscious consumer needs to feel a connection with the brands, experiencing more than just what is available on the package. Millennials especially place a lot of importance on socially responsible products, saying they would pay $63.90 per week for those items.
On the other hand, Boomers are more likely than Millennials to switch from a brand they trust if they are informed that the company was involved in irresponsible labor practices, tax avoidance or owned by a foreign-based corporation. Female consumers are also more likely to switch from a food brand they trust if they learn that the company was involved in practices that harm animals or irresponsible labor practices.
The study classifies brands that "focus on customer needs" as Breakout Brands. Over 90% of consumers said it's very or somewhat important for a company they do business with to show interest in them personally. Additionally, 85% believe it's very or somewhat important to support companies they have strong emotions for.