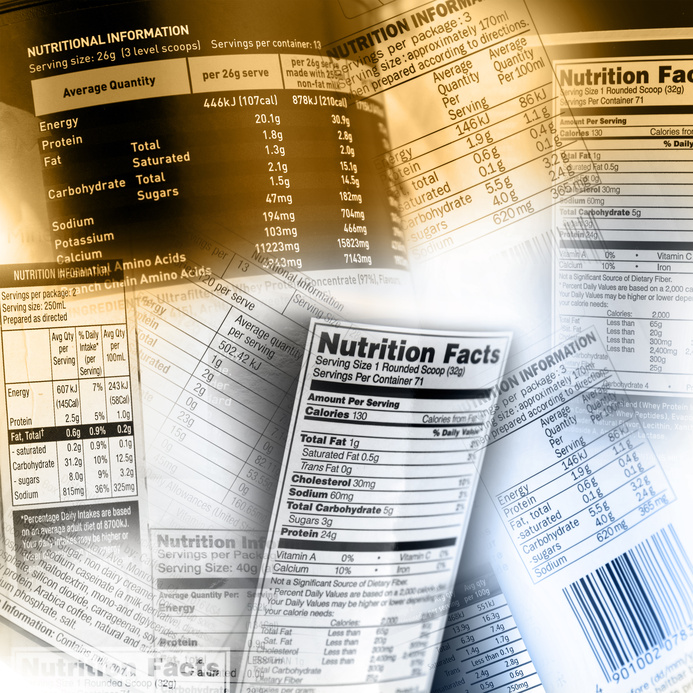 You don't need to be a food industry expert to know that there is a serious debate going on about genetically modified organisms (GMOs). Pro and con arguments about GMOs have been circulating in the media for some time now, but it is more recently shifting from a question of "should these ingredients be allowed in our food?" to simply "should consumers even be told when these ingredients are in their food?"
Regardless of what side of the debate you fall on, I think we can all agree this is not a simple issue. Proponents of a federal mandatory GMO labeling law, such as Just Label It, say consumers have a right to know what goes into their food and argue that more than 90% of Americans support mandatory labeling of GMO foods. The Just Label It campaign has a range of partners from consumer advocates to farmers food businesses, including Applegate Farms, Boulder Brands, Stonyfield Organic, Hain Celestial, Lundberg Family Farms, and more.
However, opponents of mandatory labeling say the current state-by-state mandates confuse the issue and GMO labeling will ultimately cost the food industry and consumers billions of dollars. There is also the concern that consumers will see GMO labels as a warning, rather than just as a notification.
The debate continues to take steps forward as more and more legislation is introduced on both a state and federal level. Back in February, we reported that Senate Agriculture Chairman Pat Roberts of Kansas released draft legislation that would crate a voluntary labeling standard for GMOs across the country, effectively blocking state-by-state mandatory labeling. The bill would instead create new voluntary labels for companies that want to use them on food packages that contain GMOs. Numerous industry organizations supported the bill, saying it would help avoid the confusing patchwork of state-by-state laws, but those in support of mandatory GMO labeling believe consumers' rights are being jeopardized if they do not know what's in their food.
Then, on Mar. 1, the U.S. Senate Agriculture Committee approved that legislation to put in place a national voluntary standard for GMO labeling. The chairman of the panel, Sen. Pat Roberts, said a patchwork of state laws would be a "wrecking ball" that would cost the food industry money and ultimately trickle down to consumers. Vermont Sens. Patrick Leahy and Bernie Sanders have both strongly opposed efforts to block their state's law. The bill currently on the table is similar to a bill that passed in the House in 2015, although passage will be harder in the Senate where 60 votes are needed to overcome a filibuster, reports the St. Louis Post-Dispatch.
Now, as the Senate prepares to vote on that bill, a group of Democrats have offered their own rival bill on GMO labeling, reported The Hill. The Biotechnology Food Labeling and Uniformity Act would require manufacturers to disclose the presence of GMOs on a product's Nutritional Fact Panel, but would give them the choice in how they comply. The disclosure "genetically engineered" could be placed in parentheses next to the ingredient; an asterisk could be placed to identify GMO ingredients and explain them at the bottom of the list; or a catch-all statement can be placed at the bottom of the list stating the product was "produced with genetic engineering" ingredients. The legislation would also permit FDA to develop a symbol, in cooperation with food manufacturers, that would clearly indicate the presence of GMOs on packaging.
Sens. Jeff Merkley (OR), Patrick Leahy (VT), Jon Tester (MT), and Dianne Feinstein (CA) called their bill a compromise in the fight to require mandatory labeling. It would inform consumers without burdening manufacturing with a patchwork of state regulations.
While all of this federal legislation is being proposed, some states are still continuing with their individual efforts. A Massachusetts bill that would require GMO labeling on foods was approved by the Committee on Environment, Natural Resources and Agriculture. Food would need to be labeled under the bill if GMO ingredients count for more than one percent of its total weight. In addition, GMO food would be barred from being labeled natural. The bill still needs to be approved by lawmakers and signed by the governor, reported WWPL.com.
We will continue to cover developments in this GMO labeling debate as they arise, but it is clear that a decision that can appease both sides of the fight is anything but probable.