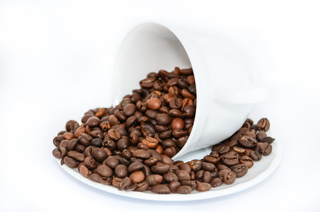 Cold coffee may seem unappealing to some, but it has become quite the trend in U.S. markets. Coffee shops and beverage manufacturers are continually seeing a rise in sales of iced coffees, expanding even beyond the popular sugary "coffee milkshakes" of chains like Starbucks and Dunkin Donuts.
There is a demand for more high end iced coffees, with lower calories and less sugar, according to a piece in Bloomberg. Baristas are seeing more customers looking for iced espressos and lattes, and they report serving more cold coffee than hot, even in cold weather. There has also been a push by beverage makers, large and small, to create bottled coffees for supermarkets and other retailers that fit into the cold java trend. The founder of Chameleon Cold-Brew, Chris Campbell, notes that people often choose the healthier option, such as a low calorie iced espresso drink, as long as the price is right.
Euromonitor International predicts the read-to-drink coffee market in the U.S. will reach almost $3.6 billion by 2020, noting it has been growing by double digits every year since 2011. Japan is currently the largest market for these drinks, according to Andrea Illy, chairman and CEO of Illycaffe SpA. Illy partners with Coca-Cola Co. to sell bottled and canned coffee in the U.S. and internationally, and Japan is one of its most successful markets.
Peet's Coffee and Tea also sells cold brew canned coffee following its acquisition of Stumptown Coffee in 2015. It plans to release a canned latte later in 2016 in grocery stores, after selling 10,000 cans in its first hour of online sales. Dr Pepper Snapple Group is partnering with High Brew Coffee to release bottled cold brews as well, with High Brew hoping Dr Pepper Snapple will provide the necessary "merchandising muscle."
In the fourth quarter of fiscal year 2015, Starbucks saw a 20% increase in its iced portfolio after it introduced cold brew coffee to its stores. Because of this, it is expanding its iced coffee offerings and introducing a "cold bar" of coffee and espresso products. The cold bar will include cold brew coffee, cold brew with vanilla sweet cream, nitro cold brew, traditional iced coffee, Doubleshot espresso on ice, and a caramel iced macchiato. The nitro brew, which infuses cold brew coffee with nitrogen to make a smoother drink, will only be available in some markets, including Seattle, Portland, New York, Chicago, Boston, Los Angeles, and San Francisco.
Even though iced coffee has been around for some time, the introduction of cold brew coffee and nitro brews is creating a new market for iced coffee, particularly among Millennials who like to try new and interesting products. It is also helping iced coffee move into the better-for-you sector, which has proven to be an important step for all sectors of the food industry.