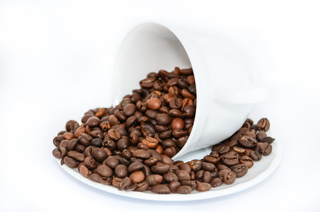 Today's foodie society has cleared the way for all sorts of specialty and artisan foods to hit the mainstream culture. What was once considered high-end and exclusive can now be found at retailers and restaurants ranging from Whole Foods to Walmart to McDonalds. Cold brew coffee is one trend that has benefited from this societal change, as this style of java that could at one time only be found at independent coffee shops and gourmet cafes is now available almost everywhere.
As is usually the case, Starbucks Corp. may have started cold brew's ascent into the every day coffee lover's routine. When the chain expanded its cold brew coffee rollout to all stores in the U.S. and Canada back in July 2015, more people started to take notice of the trend, noting that it may become the next hot product. In September, Mintel reported that retail sales of cold brew grew 115% in 2015 from the year prior, reaching $7.9 million in sales. Growth has been steady since 2010, increasing 339% through estimated 2015. Despite this meteoric rise, cold brew was still only estimated to make up 0.4% of sales in 2015.
Of course Starbucks is far from the first company to sell cold brew coffee, and it is definitely not the last. Ready-to-drink (RTD) bottled coffee has been on the rise for a while, and iced coffee, cold brew and traditional, is a big part of that. Many baristas and coffee bars now say they serve more cold coffee than hot, even in the winter months, according to Bloomberg. Coffee makers such as JAB, Illy, High Brew, La Colombe and Chameleon Cold-Brew are introducing high-end ready-made chilled bottled and canned coffee, cashing in on the increasing demand for more sophisticated iced espressos and lattes, that are lower in calories and less sugary. According to Euromonitor International, the U.S. ready-to-drink coffee market has been growing by double digits annually since 2011, and it expects the market to reach nearly $3.6 billion by 2020.
Capitalizing on both the RTD and cold brew coffee trends, Starbucks launched bottled Starbucks Cold Brew coffee in grocery and convenience stores. It uses the same cold brew blend as its cafes, adding to the company's extensive RTD coffee line for retail through a partnership with PepsiCo.
Starbucks is also expanding its iced coffee offerings in its cafes by introducing a "cold bar" of coffee and espresso products. The cold bar will include cold brew coffee, cold brew with vanilla sweet cream, nitro cold brew, traditional iced coffee, Doubleshot espresso on ice, and a caramel iced macchiato. The nitro brew, which infuses cold brew coffee with nitrogen to make a smoother drink, will only be available in some markets, including Seattle, Portland, New York, Chicago, Boston, Los Angeles, and San Francisco. Nitro cold brew is the company's second highest selling beverage at the Reserve Roastery and Tasting Room in Seattle. In the fourth quarter of fiscal year 2015, Starbucks saw a 20% in its iced portfolio after it introduced cold brew coffee to its stores.
Since the cold brew trend has proven to be a profitable one, Dunkin Donuts will begin offering cold brew coffee at its locations nationwide. It began a trial of the drink in New England markets in April, but will roll it out to other stores starting in New York and Los Angeles beginning on June 27 and other locations later in the summer.
For more information on the coffee sector, or the food industry as a whole, subscribe to our Today in Food newsletter or become a member of The Food Institute!