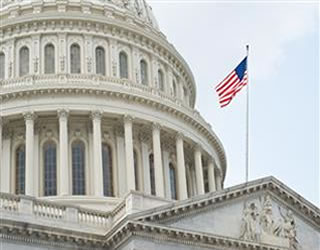 The food industry is extremely competitive, and companies need to do anything they can to set themselves apart. This means businesses are constantly making claims about their products, like what kinds of ingredients they use, how their products are supplied, and what their company can offer customers that others may not. However, in making these claims, food companies run the risk of inciting lawsuits, from customers and other businesses, that can ultimately cost them thousands, or millions, of dollars and damage their business.
In the case of Chobani LLC v. The Dannon Co., Chobani beat Dannon to the punch over claims it made in its Simply 100 Greek Yogurt advertising campaign. Chobani's Simply 100 campaign noted, among other claims, that Dannon Light & Fit Greek Yogurt contains sucralose, an artificial sweetener processed with added chlorine. Not surprisingly, Dannon was less than happy about the advertising, and in response, sent a letter demanding Chobani stop the campaign. Chobani, however, argued that its advertising "provides consumers with accurate information to help them make more informed decisions about their food choices, including the choice between natural sweeteners and artificial sweeteners." Chobani then proceeded to file a lawsuit at the beginning of January 2016 against Dannon asking the court to declare that the advertising is not false or misleading.
Tied to that same advertising campaign, General Mills filed a lawsuit against Chobani for false advertising, because the ads likened Yoplait yogurt to bug spray.
At the end of January, a judge ultimately ruled in favor of General Mills and Dannon, saying that Chobani would need to cease its ad campaign. Chobani said it was disappointed with the court's decision, but it will continue "to provide consumers with more information about natural ingredients versus artificial ingredients."
And continue it did. Chobani moved for a reconsideration of the Jan. 29 order,which stopped it from claiming Dannon used cholrine in its yogurt products, as well as barring the use of the phrase "no bad stuff" as it relates to Dannon products. However, U.S. District Judge David Hurd commented, "Chobani's assertion that... this order is overly broad or impermissibly vague fails to warrant reconsideration."
Chobani argued its use of the phrase "no bad stuff" is just puffery, and similar to other claims made in advertising. However, the judge ruled that phrases like this become "non-puffing...when connected to an express or implied factual assertion about a specific competitor's product." Specifically in situations such as this where the phrase was used in connection with other images and wording that framed Dannon's products as harmful to consumers because they contain sucralose, and paints the products overall as unsafe to consume.
The notion of puffery came into play in another recent case, that of the People for the Ethical Treatment of Animals (PETA) v. Whole Foods Market. The lawsuit against Whole Foods argued that the chain's claims about its meat products were deceiving, resulting in overcharging. PETA noted Whole Foods' five-step rating system for meat was not enforced against suppliers, and the standards were not much better than normal industry practices. Despite this, the judge dismissed the case, noting that the chain's claims amounted to permissible puffery. He pointed to statements like "great-tasting meat from healthy animals" and "raised right tastes right," saying they are not inherently misleading.
There are other times when lawsuits are not based merely on interpretation of advertising claims, but rather on actual product attributes. A class action lawsuit was filed against Starbucks Corp. claiming its cold drinks are being served with fewer fluid ounces than advertised, but customers are still paying for the advertised amount. The plaintiff argues that in some cases, the drinks actually contain half as many fluid ounces as advertised by the chain, due to underfilling to leave room for ice.
In all of these cases, regardless of the final verdict, the companies in question may ultimately lose customers. That is why it is important for businesses to learn from cases like these, to avoid making the same missteps with their products.
For more information on class action lawsuits and how to prepare for them, read our Primer about the Ongoing Epidemic of Class Action Lawsuits Challenging Food Claims.