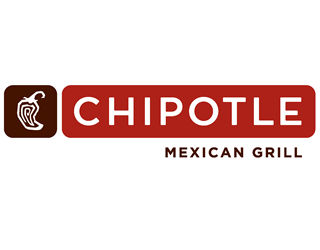 It seems like we can't go a week without talking about the state of Chipotle's business. That may be because even though the chain's E. coli outbreak was officially declared over by the FDA just about six months ago, it is still dealing with the repercussions. Many customers are still not completely ready to return to the chain, and some may have decided to turn to one of the many other Mexican fast casual chains that are popping up instead.
Last week, the news was mostly bad for Chipotle; with the American Customer Satisfaction Index reporting a 6% drop for the chain in its annual survey, and a lawsuit from its shareholders alleging top executives committed insider trading. However, this week is looking a bit better, as it released two new initiatives to get customers back in its restaurants.
The first is its Chiptopia Summer Rewards, a loyalty program that will run for three months beginning on July 1. Chiptopia rewards are based on the amount of visits a customers makes within a given month, not on the total amount spent. The program has three levels for rewards: mild, medium and hot. After four visits, customers will earn mild status and a free entree, eight visits gets visitors to the medium level, and after 11 visits customers will reach the hot level. Customers who achieve mild status all three months will earn one additional free entree, achieving medium status all three months earns visitors $20 in Chipotle merchandise at store.chipotle.com, and those who reach hot status all three months earn catering for 20.
Before the food safety scare, Chipotle never had a loyalty program or gave out free food, probably because its customer were so loyal it didn't need to. Now that it is struggling to win customers back, it is employing all sorts of tactics, like offerings lots and lots of coupons, hoping to get customers in the door and remind them why they liked Chipotle in the first place.
Another big change the chain is making is to its menu. In the 23 years since the restaurant has been open, it has changed its menu very slightly, saying it was focusing instead on quality and taste. However, now that its quality has been compromised, it decided to add a new menu item: chorizo. It will add the new meat option first at its restaurants in Columbus, OH; New York City; Sacramento and San Diego, CA; as well as at one restaurant in Denver and its Dulles International Airport location in the Washington, DC area. It will then expand chorizo to all of its U.S. restaurants in the fall. The chorizo is made from a mix of pork and white-meat chicken and seasoned with paprika, toasted cumin and chipotle peppers.
While these two changes may seem like minor ones to any other Mexican chain, they are a big deal for Chipotle, possibly signaling a larger shift by the chain to be more like its competitors. Who knows, maybe it will even add other popular menu items (queso?!?) or expand its loyalty program to run year-round.