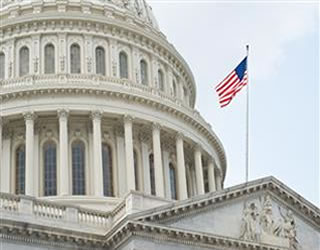 Chicago's plastic bag fee is scheduled to go into effect Feb. 1, charging customers who don't bring their own reusable shopping bags to the grocery store seven cents per bag. The city hopes the fee will cut down the use of disposable bags, which typically end up in landfills. This tax replaces a previous ban on lightweight plastic bags, which wasn't as effective as city officials had hoped, reported Chicago Tribune (Jan. 27).
Retailers are allowed to decide whether they will cover the tax, or charge customers the fee. Whole Foods, Target and Mariano's, which already provide incentives for shoppers that bring reusable bags, will continue offering those rewards. Mariano's also plans to help shoppers minimize the amount of disposable bags used.
The fee is unique in that it also applies to disposable paper bags, not just plastic. However, bags used to package loose bulk items or to wrap frozen foods will be exempt. The tax does not apply to food purchased with SNAP benefits.
New York City hopes to implement a similar fee, charging five cents per plastic bag, with the same exemptions as the Chicago rule. However, New York state lawmakers have not been as welcoming, dismissing the fee as a burden on poor and middle-class residents already struggling to get by in an expensive city, reported CBS News (Jan. 30). Democratic Sen. Simcha Felder of Brooklyn claimed New Yorkers are already "overtaxed, overfined, overticketed." Critics also claim the city should have expanded plastic bag recycling efforts or considered incentives for reusable bags.
Mayor Bill de Blasio defended the tax, though, saying consumers using food stamps will not be impacted and the city plans to distribute free reusable bags to residents.
An editorial in Crain's New York Business also supports the fee, saying lawmakers should only interfere in bills that are "egregiously wrong" (Jan. 30). It notes "a twice-weekly shopper who somehow fails to bring reusable bags every single time would be spending no more than a few dollars per month on plastic ones." It also makes the claim that retailers would ultimately benefit from the tax because they would keep the extra money without having to do any extra paperwork. It goes on to note that other cities with plastic bag fees have cut use by 60% or more.
Legislation to stop the New York city fee passed the state Senate and is awaiting action in the Assembly.