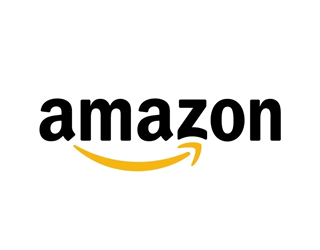 Amazon.com filed a trademark for a meal kit service with the tagline "We do the prep. You be the chef." The filing describes the service as "Prepared food kits composed of meat, poultry, fish, seafood, fruit and/or and vegetables and also including sauces or seasonings, ready for cooking and assembly as a meal." The description also includes "frozen, prepared, and packaged meals; fruit salads and vegetable salads; soups and preparations for making soups," reported TechCrunch (July 17).
The retailer is reportedly already testing the kits with some customers through its AmazonFresh service. Select users are able to participate in the trial, which offers about 17 different meals ranging in price from $15.99 to $18.99, reported GeekWire (July 17). One user, Josh Chadd, says he has already tried the service, calling it "a 9 out of 10 for any meal I've made at home even with my own ingredients."
Entering the meal kit market is not a surprising move for Amazon, especially after its acquisition of Whole Foods Market, and it may be an extremely smart move as well. The meal kit delivery services market has grown to $5 billion in sales, according to a report by Packaged Facts, and it is expected to continue to grow.
Packaged Facts notes no single type of meal kit provider dominates the overall market, leaving ample space for Amazon to come in and grab its share of the sector. Blue Apron is the leader at 17% market share, while Freshology, Green Chef, Hello Fresh and Home Bistro round out the top five, according to consumer survey data presented in the report.
Nearly all current fresh meal kit delivery service subscribers are using the company they originally signed up with, and nearly 90% would recommend fresh meal kit delivery services to their friends, with time saving being the most desirable aspect of the service. Millennials will be key to the continued growth and success of meal kit sales, as learning to cook home-cooked meals appeals to this generation, as well as rising Gen Z consumers.
However, customer retention is one of the biggest problems in the industry, with Blue Apron reporting spending a staggering $94 per customer to acquire new business. Part of the issue is undoubtedly price, as most people are reluctant to spend $60 a week on meals cooked at home. Meal kit service Marley Spoon is even launching a lower-priced option called Dinnerly, which offers meals at about $5 per serving, in an effort to appeal to a more mass market audience, reported TechCrunch (July 11). But these efforts may still not be enough to shift consumer habits from shopping in-store to having all of their meals delivered. Other major barriers include packaging waste, being tied into a subscription, and limited meal variety.
Josh Chadd notes the box his Amazon meal kit came in was a little smaller than similar services, and everything was pretty easily recyclable except for a couple plastic bags. He also commented that he likes not having to subscribe for the meals, and he found the prices seem to be the same or less expensive than other services.
So far, it looks as if Amazon may have found a way to overcome many or all of the problems associated with meal kit services. By offering the program as part of its existing AmazonFresh service, it is already preparing itself for a higher customer retention rate, as its Prime members tend to spend significantly more than its other shoppers and continue to be loyal to the brand. It is also able to keep its service at a comparable price point to other services, and it will most likely offer even more affordable options in the future.
It's still early in the game to say that Amazon will become the dominating meal kit service in the market, but I think it is safe to say that Blue Apron and its competitors should start to watch their backs.