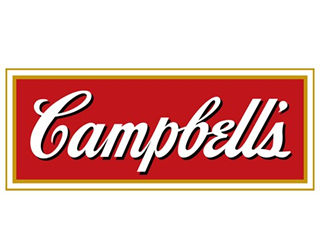 While most people are still reeling from last month's bombshell merger announcement from Amazon and Whole Foods Market, there have been plenty of other M&A deals signed since then. One of the more notable ones is Campbell Soup Co.'s plan to acquire Pacific Foods for $700 million in cash. The deal will accelerate Campbell's efforts to meet changing customer tastes and preferences by increasing its portfolio of organic broth and soup, as well as shelf-stable plant-based beverages and other meals and sides. Campbell will expand Pacific Foods' distribution and invest in research and development.
Campbell hasn't made an acquisition since 2015 when it purchased Garden Fresh Gourmet, a maker of salsa, hummus, dips and tortilla chips, for $231 million. In 2013, it also purchased Plum Organics, a manufacturer of organic foods and snacks for babies, toddlers and children, and in 2012 acquired Bolthouse Farms, a food and beverage company focused on value-added natural and healthy products. This most recent acquisition of Pacific Foods fits into Campbell's portfolio of healthier, organic products, which is clearly an area the company hopes to concentrate on and expand going forward.
"The trend of big food companies breaking into to the organic, healthy, and good for you segments continues and acquisitions such as this are perceived as the most efficient way to do so. The rapidly changing consumer market is one that is difficult for large traditional companies to keep up with due to their sheer size and layers of management and leadership," notes Food Institute CEO Brian Todd (via an interview with Food Dive).
This is far from the first investment a large food company has made in a small or specialty company. Unilever, Tate & Lyle, Coca-Cola and many others have started their own funds to invest in areas they believe could help their company in the future. Kellogg Co.'s fund, eighteen94 capital, invested in Kuli Kuli and Bright Greens; Snyder's Lance Inc. made an investment in Natural Foodworks Group; General Mills' 301 Inc. invested in D's Naturals, Farmhouse Culture, Purely Elizabeth, Good Culture and Rhythm Superfoods; Land O' Lakes plans to acquire Vermont Creamery; Unilever agreed to purchase Sir Kensington's; and Dean Foods made an investment in Good Karma.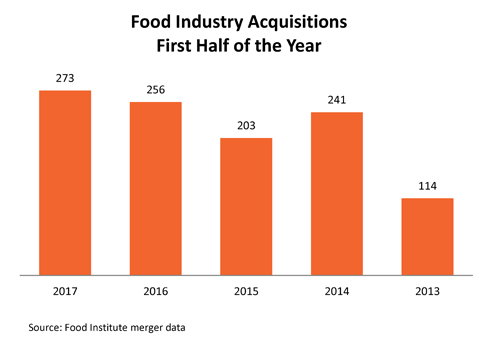 Overall acquisitions in the industry are up as well, with companies in all categories looking for more ways to expand quickly. As you can see in the above chart, activity is up 6.6% in the first half of 2017 from a year ago, and at the current pace will approach 550 deals by year end.