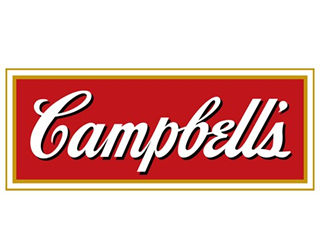 Traditional food manufacturers are continually trying to keep up with consumer trends and have been fighting to retain customers as artisan and specialty brands have dominated the space in recent years. Today's consumers are more interested in transparency, natural ingredients and sustainabilty than in the past, and it has been difficult for the bigger companies to convince shoppers that they can appeal to those needs just as well as small, specialty businesses.
Campbell Soup Company is looking to tap into these evolving consumer tastes with a new growth strategy that includes transitioning to antibiotic-free chicken over the next few years, increasing focus on digital platforms and expanding in developing markets, particularly in Asia. Additionally, Campbell plans to expand offerings of health and well-being products, including packaged fresh innovation and organic and clean label products in the center store.
President and CEO Denise Morrison laid out the company's new philosophy saying, "We believe real food should be made with recognizable, desirable ingredients from plants or animals. It should be responsibly crafted using ethical sourcing and sustainable practices that safeguard natural resources. Lastly, it should always be delicious, safe and available at a fair price—all three without compromise." Campbell also developed a Real Food Index, to track its progess on its goals such as its plan to remove artificial colors and flavors from its North American products by the end of 2018.
The first product released as part of its fresh product innovation project is its Bolthouse Farms Plant Protein Milk, a non dairy milk made from pea protein. It was designed to tap into the popularity of alternative milks and will launch in mid-2017.
Pea protein milk may sound strange, but it is actually a growing alternative milk trend. Startup Ripple Foods also developed a pea protein milk that has caught the eye of numerous investors. It recently secured $30 million in a round of funding led by Google, Khosla Ventures and others, which it will use for scaling and creating new products, reported Upstart Business Journal. It is working on expanding its product line beyond milk into other dairy-alternative spaces like ice cream, yogurt, creamers and cheese. According to Ripple, their milk uses 93% less water than dairy milk and 85% less than almonds. It hopes to compete with soy and almond milk products first, then go after the traditional dairy milk market.
Milk alternative producers have been going after the dairy milk market for a while now, and traditional dairy producers are working to keep their market share. The Milk Processor Education Program implemented a $50 million ad campaign to bring traditional milk back into consumer favor and has been working to make its products more appealing to consumers, reported The Atlantic. USDA reports that milk consumption has declined by 37% since the 1970s, but it is not all due to alternative milks. Hank Cardello, a senior fellow at the Hudson Institute and author of Stuffed: An Insider's Look at Who's (Really) Making America Fat, notes that the dairy industry has missed opportunities to move into other products, such as Greek yogurt and protein drinks, and was slow to put milk into more appealing packaging for the on-the-go consumer.