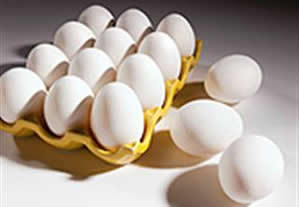 Consumers expect a lot from food companies. No longer is it enough to just have a good tasting product at a competitive price point. Businesses are held to a higher standard of environmental awareness, social responsibility, animal welfare, and product quality. Many consumers need to trust the brands they purchase, and they may even pay more for products that come from companies with ideals that match theirs. Now, regardless of whether or not brand transparency seems like as a good or bad idea, it's no longer something the industry can afford to ignore.
One of the most prominent consumer-driven changes in the industry is the switch to cage-free eggs. Back in September, McDonald's was one of the first companies to pledge to make the swap, saying it "will fully transition to cage-free eggs for its nearly 16,000 restaurants in the U.S. and Canada over the next 10 years." Following that, Starbucks committed to use 100% cage-free eggs by 2020, Panera said it intends to move to 100% cage-free eggs on its U.S. menus by 2020, Taco Bell pledged to serve 100% cage-free eggs by December 31, 2016, Jack in the Box stated it will gradually switch to 100% cage-free eggs in the next 10 years, and just yesterday, Dunkin' Donuts committed to use only 100% cage-free eggs at its U.S. locations within the next decade.
Food manufacturers have also jumped on the bandwagon and made similar pledges. Rembrandt Foods said it would move to an all cage-free model, Kellogg Company plans to source only cage-free eggs for its foods by the end of 2025, and General Mills Inc. pledged to use only cage-free eggs in its U.S. operations by 2025.
Making the switch isn't simple as it may sound, though. Production costs are significantly higher for poultry farmers that use cage-free systems, and they also lead to lower yields. A study from the University of California found that cage-free barns lost 13% of the hens, while caged systems had a 5% mortality rate. Cage-free chickens also produced between 5% and 10% fewer eggs and farmers' operating costs were 23% higher. However, despite the difficulties with cage-free poultry, nearly 24 million egg-laying hens were cage-free as of October, twice the number in 2009. The reason is that going cage-free is still a profitable business decision is because customers are willing to pay more for cage-free eggs.
While cage-free is still definitely a hot topic in the industry, Fortune predicts a new poultry trend is also on the horizon: removing "fast growth" broiler chickens. In 1925 the average broiler chicken weighed 2.5 pounds when it went to market at 112 days old, but today the average goes to market after just 48 days at 6.2 pounds. This has caused concern among The Humane Society of the U.S., which says the practices can inflict broilers with leg disorders, weakened immune systems, and cardiovascular problems. Some food companies are beginning to acknowledge that fast-growth poultry is a problem that needs to be addressed, but none have made any definitive moves to make a change...yet.