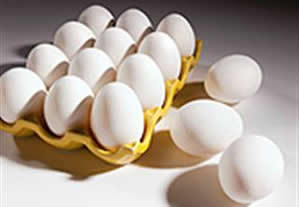 If you are food company, you need to think about switching to cage-free eggs. Animal welfare is becoming increasingly important to consumers, and the cage-free movement is at the forefront. While other concerns (like removing gestation crates for sows or stopping de-horning of cattle) are still important, making the change to cage-free poultry and eggs has become a necessity for all types of food business, from restaurants to manufacturers to retailers. As more and more companies convert, the ones that don't may see their popularity and market share shrink.
Many business made the switch in 2015, including McDonald's, Starbucks, Rembrandt Foods and Kellogg, but even more have set goals to use cage-free eggs just in the first month of 2016 alone. The Wendy's Company will transition to 100% cage-free eggs in its U.S. and Canadian locations by 2020 and committed to eliminating the use of gestation stalls from its pork supply chain by 2022. Denny's committed to sourcing and serving 100% cage-free eggs in all of its U.S. restaurants by 2026. Bob Evans Farms Inc. will serve only 100% cage-free eggs in its restaurants by 2025. White Castle plans to source 100% of its eggs from cage-free hens by 2025, but is working to meet that goal even earlier. Sonic Corp. will serve 100% cage-free egg products in its restaurants by 2025 and committed to eliminating gestation crates for sow housing from its supply chain by 2022. Restaurant Brands International will serve only cage-free eggs at all Tim Hortons and Burger King locations in Canada, the U.S. and Mexico by 2025.
In the manufacturer category, Mondelez International will fully transition to using cage-free eggs in the U.S. and Canada by 2020 and in Europe by 2025. ConAgra Foods Inc. will work toward a supply of 100% cage-free eggs in its U.S. operations by 2025.
Retailers are a bit slower to the trend, as selling only cage-free eggs in stores requires a lot of supplier changes. Target, however, will offer 100% cage-free eggs by 2025, joining only two other retailers to make such a claim: Costco Wholesale and Whole Foods Market, according to Fortune.
It may be a no-brainer for other companies to follow suit if they want to stay competitive, but making the switch is no small feat. These large restaurant chains and manufacturers are using such a large volume of eggs, that finding a supplier to meet their needs can be difficult. Denny's serves more than 400 million eggs each year, Bob Evans Farms serves over 100 million eggs annually, and Sonic purchases 155 million eggs every year. And currently, only about 10% of chickens in the U.S. are being raised cage-free, according to NPR.
It will become easier to find egg suppliers that have cage-free systems over time as more farms are switching their operations over when their current systems wear out and need to be replaced. Clovis Rayzel, president of chicken housing company Big Dutchman USA, says the majority of American egg producers are choosing cage-free systems when they order new chicken houses.
Many egg producers are quick to argue that cage-free eggs would cost much more than eggs from cage systems, but in recent years, European companies have designed cage-free housing that allows for efficient, mechanized handling of hens and their eggs. In a study by Michigan State University and the University of California, Davis, researchers found that eggs from a large cage-free house cost about 15 cents more to produce, per dozen, than eggs from traditional cages, which is a price, it seems, consumers are more than willing to pay.