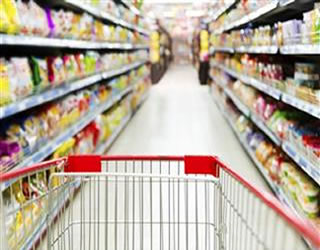 Convenience stores have been experiencing a bit of an identity crisis. They used to be a place where people could stop on a road trip to fill up their gas tank, grab an inexpensive coffee and maybe a bag of chips or a doughnut. Now, c-stores have become more of a destination, becoming a fusion of grocery store, restaurant and healthy snack stop. They now not only face competition from other c-stores and gas stations, but from full-service supermarkets and quick-service restaurants.
However, crisis may not be the right word to use, since this shift in offerings has translated into success for c-stores overall. Almost 90% of c-store retailers expect their average sales per store to increase in 2017 from the previous year and only 11% believe they will stay the same, according to Convenience Store News' Retailer Forecast Study.
Despite this, competition may be impacting grocery sales, as the majority of retailers in the study predict edible grocery will run even in 2017, while 9.1% believe it will decrease. One respondent noted grocery "cannot compete because of the space available for these types of items."
Foodservice is expected to be a bit more successful with 73.5% predicting their foodservice sales will increase in 2017, but that is still a drop from the 82.4% who said the same in 2016's study. The trends that are expected to have the biggest impact on c-store industry foodservice are fresh, healthy and quick. Snacking is also expected to increase this year, with more better-for-you between meal fillers and portable, on-the-go snacks expected to dominate. The alternative snacks category, which is made up of meat snacks and health, energy, protein and granola bars, is expected to grow by 4.7% in dollar sales. Almost 74% of retailers also expect their salty snacks sales per store to increase.
This optimism may also be driven by the record pace of store expansion in the industry. The U.S. c-store industry count increased to a record 154,535 stores in 2016, a 0.2% increase from 2015, according to the 2017 NACS/Nielsen Convenience Industry Store Count. The industry's store count has increased 63% over the last thirty years, and the c-store count is 25% more than the combined store counts of supermarkets and supercenters, drug stores, and dollar stores.
Single-store operators account for the majority of stores and also 42% of store growth. The top ten states with the most c-stores are Texas, California, Florida, New York, Georgia, North Carolina, Ohio, Michigan, Pennsylvania, and Illinois.