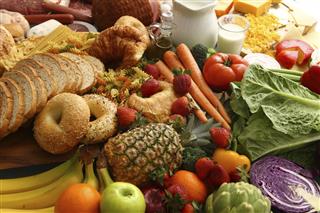 Despite the uncertainty that Brexit has created, the British food industry has been seeing some positive results over the past year. While some manufacturers are still concerned about what Brexit will mean for their businesses, both food exports and supermarket sales are seeing growth.
British food and drink exports grew by 8.3% year-over-year to $6.3 billion, the largest first-quarter figure on record, according to the Food and Drink Federation. The industry group points to surging sales of salmon, which rose by more than 50% by value, to nearly $240 million and 13% by volume. Also contributing to rising exports are better promotion of UK goods abroad and the weaker pound, which has fallen about 16% against the dollar since Britain voted to leave the EU nearly one year ago. This has made UK produce more competitive overseas, reports BBC News.
Salmon sales are strong, but whisky was the UK's top food and drink export at about $1.2 billion. Following the salmon, chocolate, cheese, and beer rounded out the top five exports. Wine came in sixth, but represented the greatest growth by volume, climbing nearly 14%. Cheese exports saw a 29% jump thanks in part to a spike in sales in France.
Notably, UK's food and drink trade deficit, the difference between how much the country imports and exports, widened 19% to nearly $8 billion. Growth in exports to non-EU countries (9.4%) outpaced growth in exports to EU countries (7.4%).
Overall sales in the UK grocery market grew by 3.8% year-on-year, the best performance since September 2013, according to Kantar Worldpanel. Private label is a major source of growth for retailers, with sales up 6% year-on-year in contrast to branded products which grew by just 0.6% during the same period. Volume sales of mineral water were up 7.4% year-on-year, eggs increased 5.1%, fresh produce was up 2.1% and sugar was down 5.6%.
The top four retailers, Tesco, Sainsbury's, Asda, and Morrisons, grew by 1.6% overall, according to Chris Hayward, consumer specialist at Kantar Worldpanel, while Aldi and Lidl saw sales increase 19.8% and 18.3%, respectively, year-on-year. Sales of fresh meat helped Tesco increase overall sales 1.8% year-over-year, while Asda saw a boost from its revamped Farm Stores line.
While most supermarkets' market share decreased from 2016 to 2017, both Aldi and Lidl increased their share to 7% and 5%, respectively.