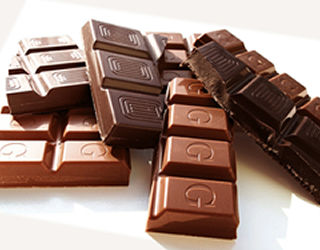 Snack manufacturers may be targeting the wrong audience.
Companies have the tendency to focus on Millennials, or even Generation Z, because they see them as the "tastemakers," or the ones who will only be increasing their business in the years to come. However, when it comes to snacks, Baby Boomers may actually be the smarter target.
Baby Boomers eat snack foods 20% more than Millennials, according to The NPD Group. Each Boomer eats about 1,200 snacks annually, while Millennials eat about 1,000. That totals to a whopping 90.4 billion snack eatings for Boomers and 83.1 billion snack eatings for Millennials. The two groups also differ in why they snack, as Millennials reach for grab-and-go snacks because they're hungry, while Boomers generally snack because they don't want to prepare a big meal.
Both generations do reach for some of the same foods when snacking, as they both prefer fruit, chocolate candy/candy bars, and potato chips as their top three snack choices. But Boomers also look for nuts and yogurt, while Millennials like to eat tortilla chips and cookies.
The only group that snacks more than Boomers are kids, ages 2-17, eating 1,500 snack foods per year. They also rank highest in healthy snack eatings, but that should probably be attributed more to their parents than to the kids themselves.
Whichever generation snack makers are marketing to, though, it will most likely be worthwhile. Overall, sales of snacks increased 17.4% to $145 billion in the five years to 2015, which is being driven by consumers' interest in products that are perceived as healthier, according to Euromonitor. Energy and nutrition bar sales, in particular, grew 87.5%, yogurt increased 26.8%, nuts rose 34.7% and fruit bars grew 16.5%, reports The Financial Times. These stats do seem to support the eating habits of Boomers, though, as NPD Group noted fruit, yogurt and nuts were some of their top snacking categories.
Snacking has become more popular as an alternative to the traditional three meals a day, with a particular focus on protein. This has driven newer companies to the snacking market, like Kind and Graze, who have been able to capitalize on the better-for-you trend. It has also attracted existing companies who are adapting to the new consumer tastes, such as Tyson, which is shifting towards gourmet jerky with its Hillshire Brands acquisition and Hershey which acquired jerky brand Krave.
Packaged Facts' Salty Snacks in the U.S. report also found sufficient consumer interest in the salty snacks category and predicts sales will grow moderately well over the next five years, despite increased competition from other snack categories. Sales of salty snacks increased 3.5% to reach $22 billion in 2015, while the combined annual growth rate between 2010 and 2015 was 3.7%. Potato chips continue to lead the category in sales with $7.5 billion in 2015. Tortillas and tostadas follow next with $5.2 billion.
It's obvious that manufacturing companies looking to expand should focus on smaller meals and snacks, as most analysts predict that is a trend that will only become more popular over time.