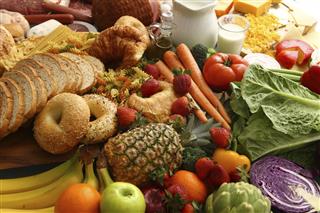 Meal kits are a great way to solve a lot of the modern consumer's food-related problems. They can save people time, removing the need for food shopping and meal planning, they can offer an easy way to eat healthy or stick to a certain diet (such as gluten-free, vegan or paleo), and they can help people who are relatively uncomfortable in the kitchen experiment with new recipes and cook more meals at home.
That is probably why so many companies are entering the meal kit business, because they see it as the next frontier in the food industry.
We should have known that Amazon would get in on the action, as it has been steadily increasing its grocery business over the past few years. The e-commerce giant is planning a partnership with Tyson Foods to launch a line of chef-inspired meal kits for home delivery. Tyson CEO Donald J. Smith noted in the company's Q2 2016 earnings call that it will provide the protein for the venture, called Tyson Taste Makers, and AmazonFresh will make the deliveries. There's no news yet from Amazon if this will be a subscription-based service, if it will be available only to Prime members, or what the cost will be.
While Amazon and Tyson seem like obvious candidates to get into the meal kit category, other more surprising companies are making similar moves. The New York Times is partnering with Chef'd to offer meal kits for the recipes on its NYT Cooking website. Customers will be able to browse the site for the recipes they like, and then have the ingredients delivered to them within 24-48 hours. Users will be able to order meals a la carte, or they can sign up for a subscription service for weekly meals. NYT Cooking and Chef'd will offer meal suggestions based on customer preferences, and it will continually add new recipes to the service, focused on trends, seasonal items and holidays.
These are just a few of the more recent entrants into the sector, but meal kit companies are anything but rare these days. Blue Apron, Marley Spoon, SunBasket, Home Chef, HelloFresh, Plated, Purple Carrot; the list goes on and on. According to Technomic, the global meal kit market topped $1 billion in 2015. It predicts the U.S. market alone will grow by a factor of 10x over the next five years and worldwide revenues will top $10 billion by 2020. While that would be impressive growth, it still would make up a very small portion of the overall food industry.
It is also hard to imagine that meal kit subscriptions will become all that popular, unless a major shift is made. One of the main concerns is the price. The most popular companies offer their kits for about $10 a meal (this varies depending on the type of plan and delivery frequency). If the main goal is to replace takeout and restaurant meals, that pricing model could be appealing. However, the assumption is that meal kits are supposed to replace traditional at-home cooking and offer an alternative to grocery shopping. If this is the case, many families may find it hard to make the switch. Meal kits may grow in popularity for affluent households or those looking for an occasional meal, but that narrows the market for these companies quite a bit.
Another issue many people have with these services is the waste. Not food waste (I would assume it would actually help lower food waste since only the exact amount of food needed is delivered), but rather packaging waste. Each item for the meal needs to be packaged, sometimes in many individual containers and all of the boxes need some sort of ice pack to keep them cold for delivery. This is unappealing to many consumers who already find food packaging to be wasteful. Mark Bittman, of vegan company Purple Carrot, notes he had an issue with all the excess packaging right from his first meeting with the company, and it is something Purple Carrot is working to solve, either through return labels, recycling or even composting.
Despite these concerns, it doesn't seem like meal kit subscription companies will stop popping up. It's a new frontier that still has not been fully explored, and it offers two of the most important attributes that consumers are increasingly looking for in food: convenience and freshness. And those just may outweigh any of the negatives.